Energy is a fundamental driving force of virtually all aspects of community infrastructure, it dictates how we work, play and live, and thus developing and implementing sustainable energy systems are essential for developing sustainable communities. The United Nations General Assembly designated last year as the International Year of Sustainable Energy for All, and they defined the concept of sustainable energy as "energy that is accessible, cleaner and more efficient…and…paves a path out of poverty to greater prosperity for all". For an energy system to be sustainable, it must address each of the imperatives necessary for sustainable community development - environmental, social, and economic. Environmentally friendly energy production is "clean", meaning minimal production of greenhouse gases and pollutants, and is efficient, meaning it minimizes energy waste. Socially just energy systems ensure energy sources are equitably accessible to all socioeconomic factions and clean energy is available to all in the manner that prevents some communities and groups being affected by toxic byproducts of energy where others are not expose to the same health threats. Economically sustainable energy production uses renewable sources to ensure energy sources are not depleted, and, in addition, localization of energy (i.e., district energy systems) contributes to community reliance against exogenous shocks and to local economy and innovation. Achieving sustainable energy involves a complex process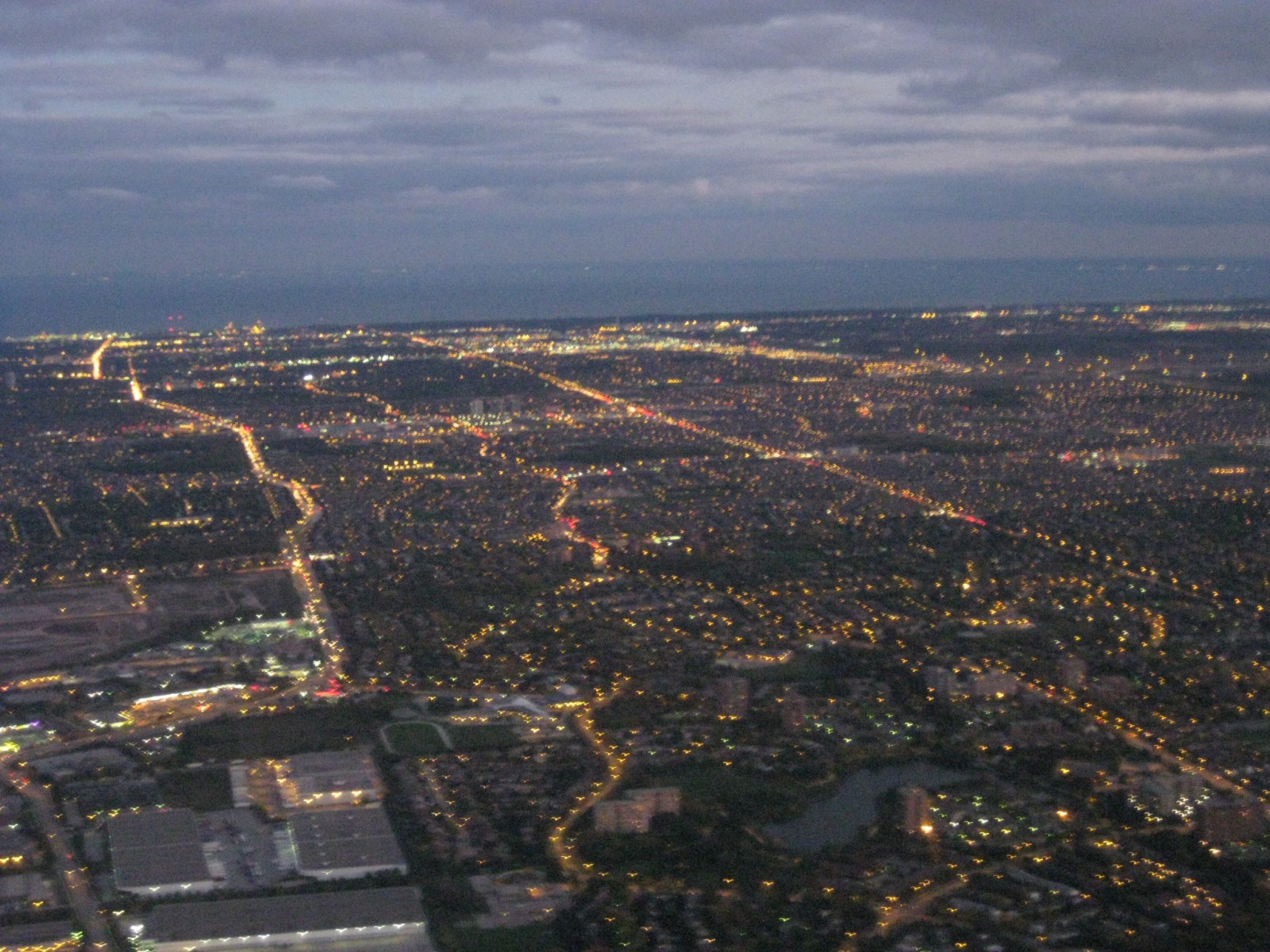 of developing energy systems in a manner that minimizes environmental and health impacts, creates economic opportunity, and ensures everyone has equitable access to power. As energy is a fundamental driving force of community systems, perhaps it is the first step sustainable community development.
Our second Solutions Agenda e-Dialogue focuses on Energy and brings leading Canadian thinkers, activists and academics together to discuss key societal issues around energy, to explore sustainable and innovative models that are helping communities explore and promote sustainable energy systems.

Discussion
The complete discussion can be downloaded here.

Innovators Descriptions
Below are brief descriptions of four leading innovations helping to shape sustainable energy futures.

Quality Urban Energy Systems of Tomorrow
Quality Urban Energy Systems of Tomorrow (QUEST) was formed in 2007 to serve as a collaborative network of stakeholders focused on positioning Canada as a leader in the design, development and implementation of Integrated Community Energy Solutions (ICES), i.e., linking energy planning with other systems such as transportation, waste, water, etc. The genesis of QUEST began in 2006 when a small planning group comprised of Shahrzad Rahbar, Senior Vice-President of the Canadian Gas Association, Ken Ogilvie, head of Pollution Probe, and Mike Harcourt, former Premier of British Columbia, came together to discuss the lack of integrated community energy planning in Canada. In this discussion, a general interest was expressed for stimulating research that transcended beyond compartments and silos, and two workshops were held to further discuss ICES (held in Niagara-on-the-Lake and Victoria), in where QUEST was formalized.
QUEST engages its network through workshops and events, and the organization uses the network's collective knowledge and ideas to publish white papers and discussion papers. QUEST informs Canadian decision-makers on their research on ICES through presentations, and recipients of these presentations include the House of Commons Standing Committee on Natural Resources, Calgary Chamber of Commerce, Environmental Commissioner of Ontario, Alberta Utilities Commission, the National Energy Board Energy Futures 2010 Conference, and the Federation of Canadian Municipalities Provincial Committee. The QUEST network has grown, and provincial caucuses that focus on focus on regional interests have formed. Currently, caucuses have formed for British Columbia, Alberta, Ontario, Quebec, New Brunswick and Nova Scotia; however QUEST aims to have a caucus established for each of the provinces and for the northern territories.
Drake Landing Solar Community (DLSC) is located in east part of Okotoks, Alberta, and consists of 52 single-detached residences that use solar energy for space heating. DLSC was a project initially conceived by Natural Resources Canada (NRCan); however, NRCan collaborated with the City of Okotoks and local industry during the community development process. Development began in 2005, and the entire complement of 52 houses was completed in 2007.
DLSC was designed to satisfy over 90% of the community's space heating through its solar energy system, and it met this target in the 5th year after development. DLSC is the first community in the world to achieve a solar heating fraction of over 90%. In addition, DLSC is the first community in North America that uses seasonal solar thermal energy storage, a technology that captures and stores solar thermal energy underground in summer and distributes it to homes in the winter. The DLSC project consists of five major components,
solar collection done through 800 solar panels,
short-term energy storage in heat storage tanks housed in the Energy Centre with short-term energy storage,
seasonal thermal energy storage using DLSC's Borehole Thermal Energy Storage (BTES) system
heat distribution conducted through the district heating system,
and energy efficiency homes certified to the R-2000 Standard.
Ottawa Renewable Energy Cooperative
The Ottawa Renewable Energy Cooperative (OREC) was formed in 2010 by Sustainable Ottawa, an organization concerned with issues of Sustainability throughout the Ottawa-Carleton region, and a group of individuals passionate about sustainable energy. OREC provides a conduit for local investment in renewable energy by creating opportunities for residents of Ottawa to cooperatively finance, own and receive returns on renewable energy projects (that are developed within the Ottawa area). This system allows individuals to invest in renewable energy projects that are larger than anything they could purchase individually.
OREC engages in power supply contracts with the Ontario Power Authority (OPA) to generate revenue from each of their renewable energy projects using the framework of OPA's Feed-in-Tariff (FIT and MicroFIT, for smaller projects) programs. Established under the Green Energy and Economy Act in 2009, FIT and MicroFIT are programs that provide avenues for energy generators (that use renewable energy sources) to sell their energy. Feed-in-Tariff contracts typically define twenty-year periods, and thus OREC cooperative investments are long-term that return capital to the investor over the twenty-year period.
Eagle Island is a small island community of 31 houses, located just off the shore of the District of West Vancouver. In early 2010, local resident, Tarah Stafford, engaged her neighbours in conversation on how to reduce the community's carbon footprint through home retrofitting. Stafford employed the use of fun, social gatherings, i.e., dinner parties, to engage the community, and this technique was successful in gaining buy-in from even those who had been skeptical about the importance of taking action on climate change. Because Eagle Island is a small community, community engagement was comprehensive and the entire community was invited to the gatherings, including Trish Panz, a councilor for the District of West Vancouver, and Steve Jenkins, the Sustainability Manager for the District. Stafford gained the support of her community and, with the aid of Jenkins, the appropriate research was conducted to successfully conducted an effective retrofitting program. Currently, 26 houses on Eagle Island (approximately 84%) have completed their retrofits, and the community is exploring methods of further reducing carbon footprint, including investing electric barges and charging stations.
The success of the Eagle Island initiative attracted interest from West Vancouver, and, increasingly, the Greater Vancouver Regional District (GVRD). Cool North Shore, an organization focused on reducing the carbon footprint of north shore (of the GVRD) communities, became attentive of Eagle Island initiative in late 2010 and subsequently collaborated with Stafford to determine the feasibility of expanding the initiative to other north shore communities. Cool North Shore and Stafford since have been working with the communities of Horseshoe Bay, Blueridge, and Bowen Island to reduce their carbon footprint, in an initiative entitled "Cool Neighbourhoods".
Discussion Participants

Professor Ann Dale, Moderator, holds a Canada Research Chair in Sustainable Community Development at Royal Roads University, School of Environment and Sustainability. A former Trudeau Fellow Alumna (2004), she is a Fellow of the World Academy of Arts and Science, chairs the Canadian Consortium for Sustainable Development Research (CCSDR), a Board Member of the World Fisheries Trust. and the founder of the National Environmental Treasure (the NET). Current research interests include governance, social capital and agency, biodiversity conservation, place-based and virtual sustainable communities. She is a recipient of the 2001 Policy Research Initiative Award for Outstanding Contribution to Public Policy for her book, At the edge: sustainable development in the 21st century. Professor Dale is actively experimenting with research dissemination and social media, and has launched HEADTalks.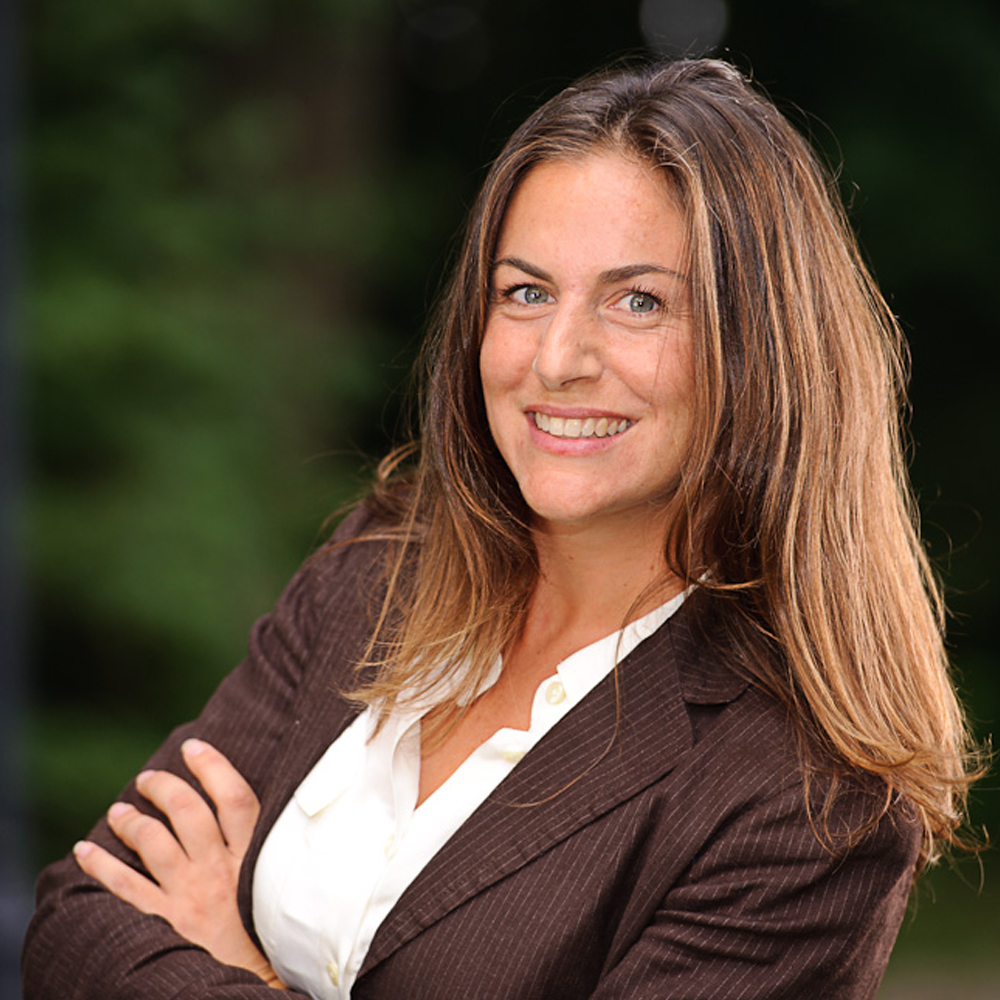 Tonja Leach is the Director of Communications and Engagement for QUEST (Quality Urban Energy Systems of Tomorrow). Her current responsibilities include government relations, communications, coordination of national and regional efforts, event planning, fundraising and financial management. Ms. Leach has been with QUEST since January of 2009, having been seconded from the Canadian Gas Association for whom she worked for in communications since 2003. During that time Tonja acted as the secretariat for a coalition of 19 energy industry associations known as the Energy Dialogue Group, who came together to encourage the establishment of a national energy framework for Canada.

Dawn Smith joined the Town of Okotoks as the Environment and Sustainability Coordinator in 2008, and her role is within Corporate Services with involvement in long-range planning of infrastructure, energy efficiency, resource recovery, water conservation and community sustainably planning initiatives. Dawn began her career as a Landscape Architect in the United Kingdom and New Zealand, designing and planning reclamation sites and sustainable communities. She also has overseas experience in Landscape and Environmental Assessment. Dawn returned Canada in 2006, moving back to her hometown of Calgary and continuing her career as a Landscape Architect with the consultant firm of IBI Group. In 2008, Dawn was one of Canadians selected to attend training with the Climate Project Canada. She received training from Al Gore and David Suzuki along with 200 Canadian volunteers to become public speakers educating the Canadian public on the rate of Climate Change and positive solutions to induce action.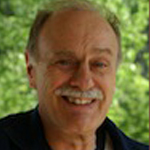 Roger Peters is president of the Ottawa Renewable Energy Cooperative (OREC). He is a professional engineer with over 30 years experience in energy efficiency and renewable energy as a consultant, researcher, writer, and advocate. In addition to his involvement with OREC, Roger is a member of the Canadian Renewable Energy Alliance (CanREA), an alliance of Canadian organizations (non-profit or voluntary sector) focused on promoting global transition to sustainable energy, and his is also a volunteer adviser with Ecology Ottawa, an organization committed to encouraging the improvement of Ottawa's environmental performance to position the city as environmental leader among Canadian cities.

Mr. Bill Wong is a renewable energy specialist, and has over 30 years of technical and business experience in the energy and environment sectors with expertise in project management, business case analysis, solar thermal and PV technologies, earth energy, inter-seasonal thermal energy storage and district energy system implementation. Bill manages the Renewable Energy and Climate Change Program at SAIC Canada's Ottawa office with scope of service ranging from feasibility studies, system design, design-build contracts, performance monitoring and technology evaluation.

Rob Singlehurst is a Project Engineer with SAIC Canada's Renewable Energy and Climate Change Program.  He has a European Master in Renewable Energy with a specialty of solar energy in the built environment.  
Current work with SAIC Canada includes design, modelling and construction management of solar thermal, photovoltaic and earth energy projects.  Rob continues to play an active role with the Canadian Solar Industries Association (CanSIA), and with the Canadian Standards Association (CSA) in developing standards for solar energy systems.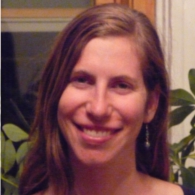 Rebecca Foon is an urban planner dedicated to integrating a holistic understanding of sustainability in growing healthy communities. She is an accomplished organizer and facilitator, sustainability management systems creator, sustainability assessment leader, and green building consultant. She has extensively researched water-related environmental issues in North America and India in partnership with the Indian Institute of Management. More recently, she worked as a sustainability/creative consultant for Planet Green's urban environment television series Wa$ted (Discovery Challen), and is the LEED coordinator for Proment Development's new residential development project targeting LEED gold in Montreal, Canada.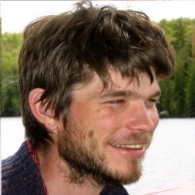 Yuill Herbert is a founding director with Sustainability Solutions Group (SSG). Yuill has worked on sustainability consulting projects in the spheres of community planning, sustainability assessments and green buildings. Major projects include the development of an open source model to evaluate the climate change impacts of municipal plans, the development of a carbon neutral course for Cascadia Green Building Council and a sustainability assessment for Concordia University. Yuill also helped introduce the LEED for Homes rating system in Canada. He has advised municipal, provincial and federal governments on policies related to sustainability and is active in sustainable development research.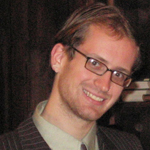 Rob Newell completed an undergraduate in Biology and Statistics (University of Victoria), but developed a keen interest in the communication of environmental trends and sustainability ideas over the last six years while working in the design, development and delivery of environmental education programs and completing a graduate thesis on approaches to effective environmental communications (MA in Environment and Management, Royal Roads University). Rob is committed to exploring and discovering new methods of communicating sustainability to broad and diverse audiences, and his work has included developing environmental education programs for settlement agencies and project leading in Asia, Africa, and the South Pacific. Rob is involved in developing creative and interactive ways of disseminating CRC research ideas and getting the greater public involved with the research program.

Resources and References
Sustainable Energy for All. An initiative launched by the United Nations Secretary-General and guided by his High-Level Group that brings together key actors for the purpose of making sustainable energy a reality for everyone by 2030.
QUEST: Quality Urban Energy Systems of Tomorrow An Integrated Regional District Energy System. A CRC case study on the QUEST initiative.
OREC: A renewable energy co-operative model. A CRC case study on OREC.
This is Us: Laura Stachel. This video details the history and work of We Care Solar, an initiative that brings solar energy generated light and power to medical facilities in developing communities.
The Meeting the Climate Change Challenge (MC3) project. MC3 is research partnership, involving RRU, UBC and SFU, that explores community climate change innovations in BC.
The Bigger Picture. This animation was created through partnership between Community Research Connections and the University of Alberta, and it examines the relationship between income and carbon footprint.
International Energy Agency. IEA is an international organization, with 28 countries as current members, that is committed to the development and use of clean, reliable and affordable energy systems.
---
Click here to return to Solutions Agenda homepage.