Infrastructure is the set of structural elements that supports the day-to-day function, and influences the direction of human society. Sustainable infrastructure refers to the designing, building, and operating of these structural elements in ways that do not diminish the social, economic and ecological processes required to maintain human equity, diversity, and the functionality of natural systems.
Infrastructure is critical to sustainable community development, our future well-being and the day-to-day lives of individual Canadians. The infrastructure we are building today will shape tomorrow's communities. This year-long research program is looking at five key infrastructure areas that we consider crucial to sustainable development: Energy, Transportation, Waste Management, Land Use Planning and Governance.
The aim of the research is to identify the transition strategies and financing options for communities to enhance their investments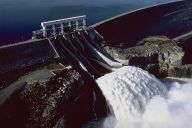 in sustainable infrastructure. Through this process we hope to understand how and why current decision-making keeps communities from developing sustainable patterns of development and explore ways of engaging with decision-makers in a way that prevents this from happening.
Our research will be achieved through on-line and web-based tools in order to speed the diffusion of knowledge between communities, practitioners, and researchers across Canada. A series of web-based tools, both new and existing, will be used to generate dialogue between decision-makers, experts, and community stakeholders in planning for sustainable infrastructure. These tools include:
An ambitious dream, maybe, but we are counting on individual Canadians to engage with us and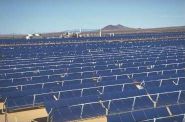 share their knowledge and their expertise so, that we can rapidly diffuse sustainable infrastructure innovations and policies to all Canadian communities, no matter how big or small. We can all learn from one another.
---
FUNDING
This project is jointly funded by the Social Sciences and Humanities Research Council of Canada and Infrastructure Canada. The research is supported by Royal Roads University, Victoria, BC.The project objectives and outcomes are explained in detail here.
| | | |
| --- | --- | --- |
| | Production of this website has been made possible through a financial contribution from Infrastructure Canada. The views expressed herein do not necessarily represent the views of the Government of Canada |   |