De-growth: A Critical Juncture?  A Robert Bateman Critical Conversation
Centre for Dialogue, Royal Roads University
March 30th, 2012
Any intelligent fool can make things bigger, more complex, and more violent. It takes a touch of genius—and a lot of courage—to move in the opposite direction.
~ E.F. Schumacher
Context
In the face of increasing resource limits, ecological decline and recent economic upheaval, we need to re-evaluate whether an economic system based on continual growth will continue to lead to progress and prosperity.  De-growth has emerged as a socio-political movement with the aim of exploring new economic models of progress that encompass principles of social justice and ecological limits.  The movement is particularly strong in Europe, having hosted two international conferences in Paris and Barcelona, with the third conference to be held this May in Montreal, Quebec.
Following a virual realtime e-Dialogue on October 27th entitled Progress and Growth in the 21st Century, the Regional De-growth Preporatory Workshop is a forum for conversation held as a part of a series of Robert Bateman Critical Conversations, an initiative run through partnership between the Community Research Connections program and the Robert Bateman Centre.  Professor Ann Dale, Canada Research Chair at Royal Roads University, will lead this workshop on March 30th, 2012, as an event preparatory to the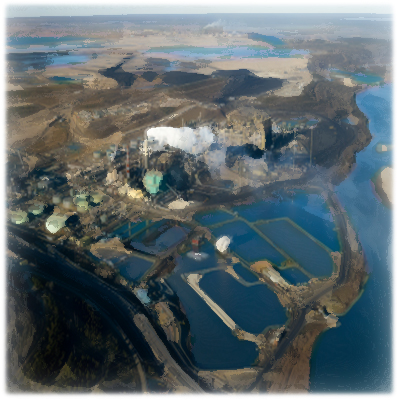 International Conference on Degrowth in the Americas held in Montreal, May 13th to 19th, at McGill University.  Another e-Dialogue on de-growth will occur at the end of June, 2012 to wrap up the discussions.
The regional workshop will feature virtual and face-to-face panels representing a diversity of perspectives, expertise and experiences drawing from economics, sustainable development, ecology and governance. The workshop will be by invitation only to select researchers, practitioners and civil society leaders, to begin a critical dialogue on the implications of degrowth for Canada, and to develop a white paper to inform the Montreal Conference.
Workshop Schedule
9:30am to 9:45am - Welcome Address
Robert Bateman, Celebrated Canadian Artist
Dr. Mary Bernard, Associate Vice-President, Research, RRU
Professor Ann Dale, Trudeau Fellow Alumna (2004), Canada Research Chair, Professor, School of Environment and Sustainability, Royal Roads University
9:45am to 10:05am - Keynote Speaker Presentation
Stephen Huddart, President and CEO, McConnell Foundation
Dr. Robert Costanza, Institute for Sustainable Solutions, Portland State University
10:05am to 11:00am - Panel on Degrowth and Progress in the 21st Century
Dr. Peter Victor, York University
Kathy Bardswick, CEO, Co-operators Group Limited
Mike Harcourt, Chair of QUEST, Associate Director, UBC Continuing Studies Centre for Sustainability
Seth Klein, Director, Canadian Centre for Policy Alternatives
11:00am to 2:30pm - Round Table Discussions
2:30pm to 3:30pm - Reporting Back
3:30pm to 3:45pm - Closing Remarks
Dr. Pedro Marquez, Dean, Faculty of Management, Professor, Royal Roads
4:30pm - Reception
Centre for Social Innovation, Toronto
Led by Dale Hildebrand 
Tonya Surman (Executive Director of the Centre for Social Innovation)
Geoff Cape (Executive Director of Evergreen)
Kevin McLaughlin (President of Autoshare)
Lynn Eakin (Metcalfe Innovation Fellow at the Ontario Nonprofit Network)
Ralph Torrie (Managing Director of the Trottier Energy Futures Project and Sierra Club of Canada Foundation Board Member)
Michael Hlinka (Economist and CBC commentator)
Wayne Roberts (Food Policy Expert, Now magazine columnist, Senior Associate for the Canadian Urban Institute)
Beth Savan (University of Toronto Research Director, Centre for the Environment and Director of the U of T Sustainability Office)
Robert Hoffman (Chair of the Canadian Association for the Club of Rome
David Suzuki Offices, Montreal
Led by Rebecca Foon
Rebecca Foon, Director, Roundtable led Sustainability Solutions Group
Isabelle St- Germain, Deputy Executive Director, Equiterre
Lilith Wyatt, Sustainability Projects Fund Administrator, McGill University
David Gray-Donald, Sustainability Coordinator, Students Society of McGill University
Jenn Davis, Sustainability Coordinator, Concordia University
Ian Ilavsky, Constellation Records
Dr. Nik Luka, Assistant Professor, Schools of Architecture and Urban Planning, McGill University
Marcel Miro, Creating Sustainable Solutions
Dru Oja Jay, Dominion Magazine
Vivek Voora (Project Manager, Natural and Social Capital Program, International Institute for Sustainable Development) 
International Institute for Sustainable Development Research, Winnipeg
Led by Marlene Roy
Juliane Shaible (Climate Change Project Manager, Manitoba Conservation and Water Stewardship, Climate Change and Environmental Protection, Climate Change)
Shaun Loney, Executive Director of BUILD (Social Enterprise Centre)
Dr. John Loxley (Professor and former head of the Department of Economics, University of Manitoba)
Merrell-Ann P. (Executive Director and Legal Counsel, Centre for Indigenous Environmental Resources)
Dr. Henry Venema (Program Director, Natural and Social Capital Program, IISD)
David Sawyer (Program Director, Climate Change and Energy, IISD)
Aaron Cosbey (Associate - Trade and Investments, IISD)
James Johnston (Center for the Advancement of Steady State Economics)
John Fjelstadt (Executive Director, Manitoba Environmental Industries Association)
Cathy Steven (Executive Director, Health in Common)
Sue Barkman (Director of Policy and Communications, Manitoba Chamber of Commerce)
Mark Burch, Author of Voluntary Simplicity and Lecturer, University of Manitoba
Haverford College, Haverford, PA
Led by Dr. Peter Brown
Graphic Notes
Graphic facilitation was employed to collect notes and illustrate ideas from the workshop.  Below are links to the graphical notes produced through the workshop.
Publications
Action Agenda for Rethinking Growth and Prosperity.  This Action Agenda for Canadian decision-makers captures the key outcomes of our workshop and research. It recommends 10 key actions critical for addressing the global crises that are driven by perpetual economic growth.
CRC Degrowth Video Series.  The complete video series guides you through the workshop process from the ideas that seeded our earlier conversations (i.e., preliminary research, keynote presentations, and panelist presentations) to the outcomes of the discussion (i.e., roundtable reporting back, and ideas from the action agenda).
Resources
Published since the workshop, Building a Sustainable and Desirable Economy-in-Society-in-Nature is a synthesis of ideas on how to approach a new economic model that recognizes the finiteness of the planet.  Authors of this report include workshop keynote speaker, Dr. Robert Constanza, and workshop panelist, Dr. Peter York.
The Inclusive Wealth Report 2012 is a joint initiative of the United Nations University International Human Dimensions Programme on Global Enivronmental Change (UNU-IHDP) and the United Nations Environment Programme (UNEP) in collaboration with the UN Water Decade Programme on Capacity Development (UNW-DPC) and the Natural Capital Project. This report assesses the true wealth of nations through by considering the value of diverse forms of capital assets: manufactured or produced capital, human capital, and natural capital.
Cambridge University Press has published an open access issue of articles examining global economic systems and measurements of wealth through the lens of sustainability.
Can co-operatives crowd out capitalism? is an article published by the New Internationalist Magazine that describes how co-operatives systems can help address the current social, economic and environmental issues the world faces.  The articles draws on examples with a particular focus on Argentina, describing how co-operatives helped support the nation and guide it out of the finacial and political turmoil it faced in the late-1990's / early-2000's.
---
Return to the Robert Bateman Critical Conversations webpage.