"What we can do is stop thinking about property in exclusively human terms and extend the concept beyond the human species." — John Hadley, The Guardian 
After WWF released the 2016 Living Planet report outlining the alarming loss of global biodiversity, many are looking for solutions. One of the biggest contributors to this loss is the destruction of wildlife habitats caused by farming, development, and deforestation. But what if wild animals had property rights? One Australian philosopher suggests just that. John Hadley, a senior lecturer at Western Sydney University, proposes that lawyers or advocates can represent animals whose homes are at risk. According to this Fast Co.Exist article, Hadley suggests that this would "give animals a voice during a land management process". In reforming existing systems, his proposal mimics the guardianship framework in place for human property owners, including children or people with dementia. The human guardian, however, requires knowledge and skills in the fields of ecology, animal welfare, or land-management. They can persuade landowners to modify their plans or even delay, or drop them entirely, but cannot achieve any financial or political gain. Their role is to essentially act as advocates for resident animals when landowners propose modifications that may impact their habitats. 
To learn more about this process, check out this detailed Guardian article penned by Hadley himself.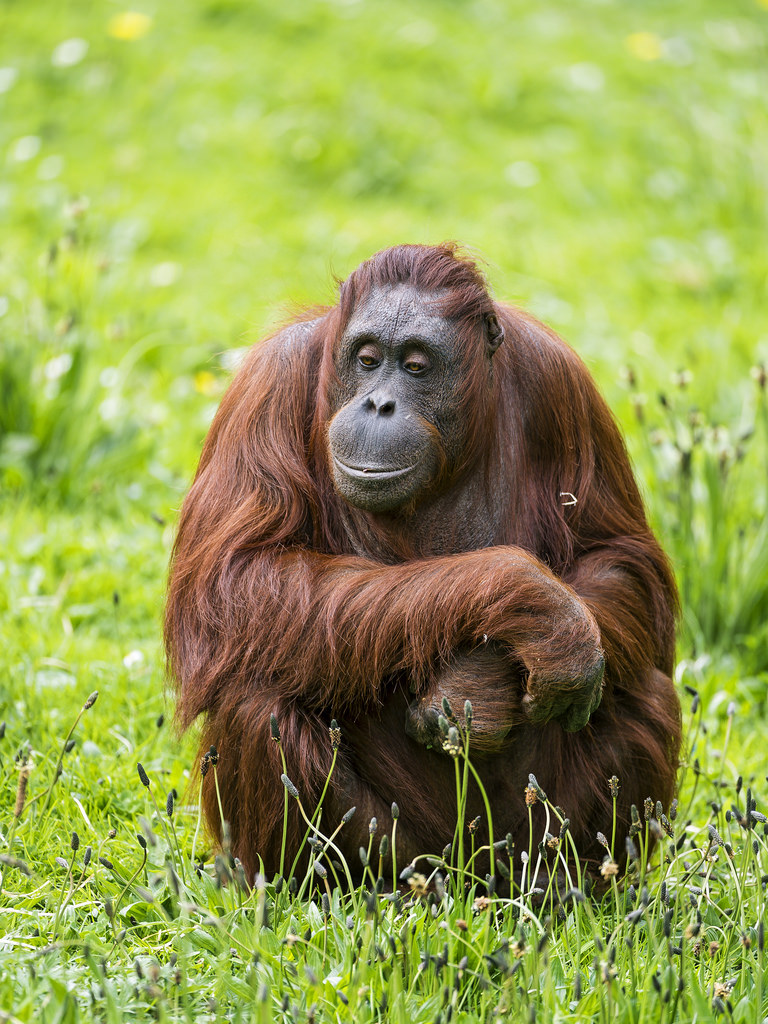 Orangutan sitting in the grass, image via Flickr, under Creative Commons License
Topic