"We love positive environment stories. But sometimes the gravity of bad news forces us to bear witness."   - The Guardian
WWF just released their 2016 Living Planet Report and it reveals some alarming facts about global biodiversity loss. According to scientific data compiled by researchers from the WWF and the Zoological Society of London, 67% of wild animals will disappear by 2020—that's two-thirds of the population. This includes fish, birds, mammals, amphibians, and reptiles. The report also suggests that hunting, pollution, and the destruction of wild habitats are to blame. Human activity is now overpowering the planet, causing what many are calling the Anthropocene geological epoch. Animals, however, are not the only beings at risk. According to Marco Lambertini, Director General of WWF, "we are weakening nature's ability to provide vital services to us—clean water, pure air, food, stable climate". This instability may cause human conflict as natural resources will be impacted.
Despite these grim facts, the report provides solutions towards a resilient future. Based on the UN Global Goals for Sustainable Development, it suggests we must transition the global economic system by "decoupling human development from environmental degradation and social exclusion". It details the significant changes that need to take place in the following areas:
Preserving Natural Capital
Equitable Resource Governance
Redirecting Financial Flows
Resilient Markets for Production and Consumption
Transformation of Energy and Food Systems
 Click here to view the summary report. Click here to view the full report.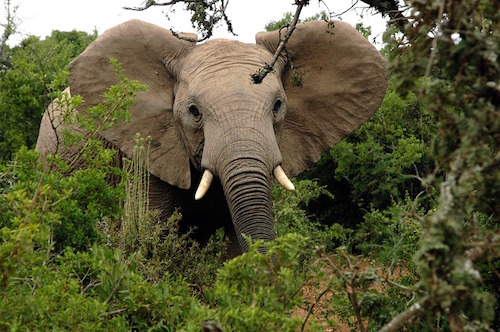 African Elephant, via Pixabay, Public Domain