The Guardians, a breathtaking documentary film by Ben Crosbie and Tessa Moran, illuminates the delicate balance between humans and nature in Donaciano Ojeda, Mexico. This mountainous region is home to the ancestral lands of the local Indigenous community and is part of the protected Monarch Butterfly Biosphere Reserve. Filled with the sacred Oyamel tree, these towering firs are home to millions of monarchs who travel 3,000 miles across North America to hibernate. Over the years, logging and deforestation (among other issues) have caused the population to significantly decline from 1 billion to roughly 33 million.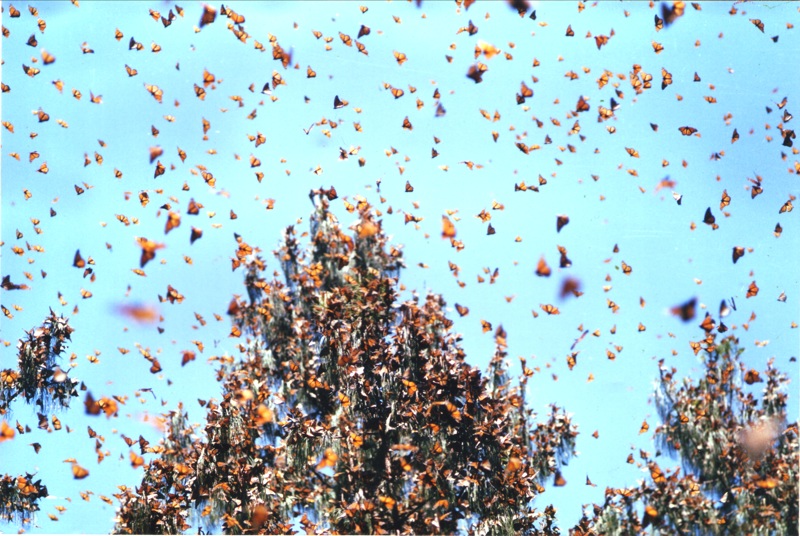 Image via Wikimedia Commons under Creative Commons Attribution 2.0 Generic
The Guardians follows a local community who made the radical decision to conserve and regrow their forest rather than profit from it through logging. Told through the perspective of an avocado farmer and a philosophical tree caretaker, this captivating documentary shares the many trials and tribulations the community of Donaciano Ojeda face as they navigate their way to a sustainable future. It documents the painstaking process of nurturing and planting over 60,000 Oyamel trees while keeping up with arduous farming tasks. It also captures the divide amongst the community and the potentially fatal duty of protecting the forest from illegal logging. Through an evocative narrative, sumptuous cinematography, and an emotive soundtrack, it illuminates the power of the community and the sacrifice they continue to make in guarding their ancestral lands.
The Guardians - Official Trailer from Eidolon Films on Vimeo.