Right now is the perfect time to share feedback with our federal government, especially when it comes to basic income. To identify poverty reduction strategies in Canada, they are calling on the public to submit ideas on how our various levels of government can address this issue. They are also encouraging Canadians to join the conversation by sharing personal experiences with social support programs. Given the rise in awareness and popularity of the basic income model, now is a great time to ask the government to step up their leadership and bring in a basic income guarantee. With the launch of the Ontario pilot project and the British Columbia NDP-Green agreement (section 4), it has become a "white hot" topic that is increasingly mainstream in Canadian conversations.    
The public consultation portal includes surveys for individuals and organizations as well as a discussion forum. It also encourages individuals to share stories, host community discussions, and email the government directly to share feedback.
Click here to share your story and join the conversation today!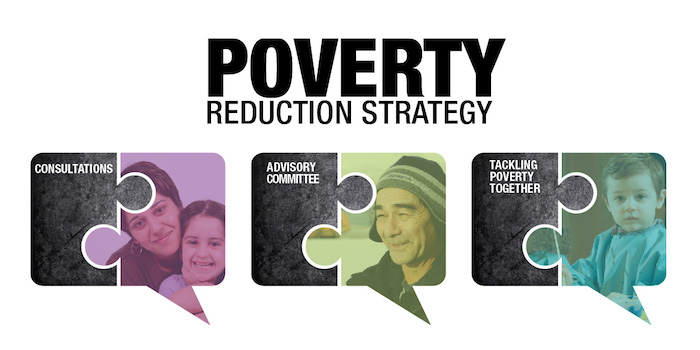 Image via Government of Canada website