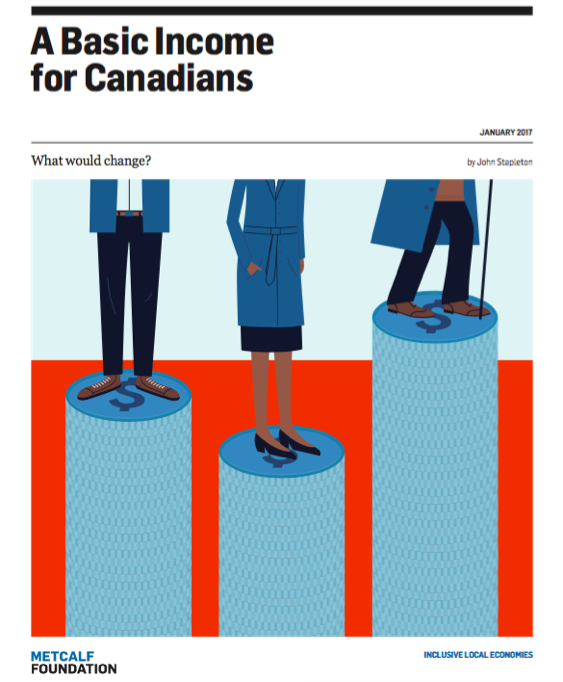 The Metcalf Foundation just released a report called, "A Basic Income for Canadians: What would change?", written by Metcalf Innovation Fellow and income security expert John Stapleton.
The idea of a basic income is not a new one. In the last few years, there has been a significant revival of interest across Canada and internationally in its potential. In late 2016, the Ontario government announced its intention to carry out a basic income pilot project in communities across the province. A Basic Income for Canadians contributes to the spirited discussion surrounding this proposed pilot by analyzing how a basic income model would work in real-life situations.
The report compares the actual budgets of four people receiving income security benefits: an elderly veteran, a senior living in poverty, a single mother, and a member of the working poor. Stapleton's research reveals how each person is served by our existing income security system, and how their circumstances could change if a basic income was implemented to bring all Canadians up to the poverty line. The results are illuminating, and provide valuable insights into the implications of introducing this new social policy approach.
To learn more, visit the Metcalf Foundation's website or download a copy of the report here.