By: Jaime Clifton, Research Curator
In last week's post I discussed how understanding your audience is key to engagement and impact. Another integral step in curatorial practice is interpretive planning, which is commonly applied to informal learning environments such as museums, parks, and historic sites. Interpretive planning centres on a thematic approach, where the "big idea" is the guiding theme or thesis. Sub-themes organize the narratives and often guide additional sub-content, called threads. In adopting this framework, content should be relatable and elicit meaningful experiences for audiences. It is often most successful when articulated through multiple formats, which help people draw connections to their personal experiences. This approach to communicating information places the audience at the centre of the experience, which is key to successful community engagement.
One interpretive approach that is audience-centred is the IPO framework (Ideas, People, Objects). The Smithsonian Institute released this research report, which essentially popularized this interpretive model. The more I learned about interpretive planning in museums, the more I realized how applicable it is to various facets of the web. The same principles can essentially be applied to web content curation; the main difference is that your audience is virtual.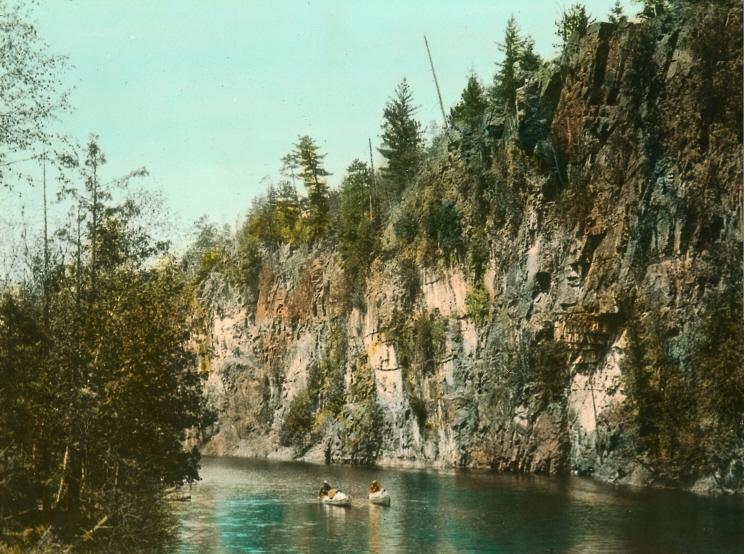 Canoeing on the Pettawawa River in Algonquin Park. Circa 1927. Hand coloured-photograph. Image via Wikimedia Commons from McCord Museum.