By: Jaime Clifton, Research Curator
Over the last few years, the meaning of "curator" and its many iterations, has been subject to much discussion. Its adoption into popular vernacular has certainly caused some controversy in the museum world, most notably among more traditionalists. Some adamantly argue that it has been appropriated, while others view this as a positive shift for museums. Either way, the abundance of information available online has made it increasingly difficult to navigate the web. Utilizing curatorial practice to help users engage with various threads and pathways of content seems like the most obvious solution.
Mashable published an article that suggested that a web curator "ingests, analyzes and contextualizes web content and information of a particular nature onto a platform or into a format we can understand (Stephanie Buck, Mashable)". They source compelling content and subsequently illuminate connections, contextualize ideas, and develop compelling narratives. While a web curator's medium differs from that of a museum curator, they often utilize similar interpretive and storytelling practices. Adopting curatorial practice online may help users to experience more meaningful encounters with information, while encouraging them to engage with a community. Is this not what museums are endeavouring to do?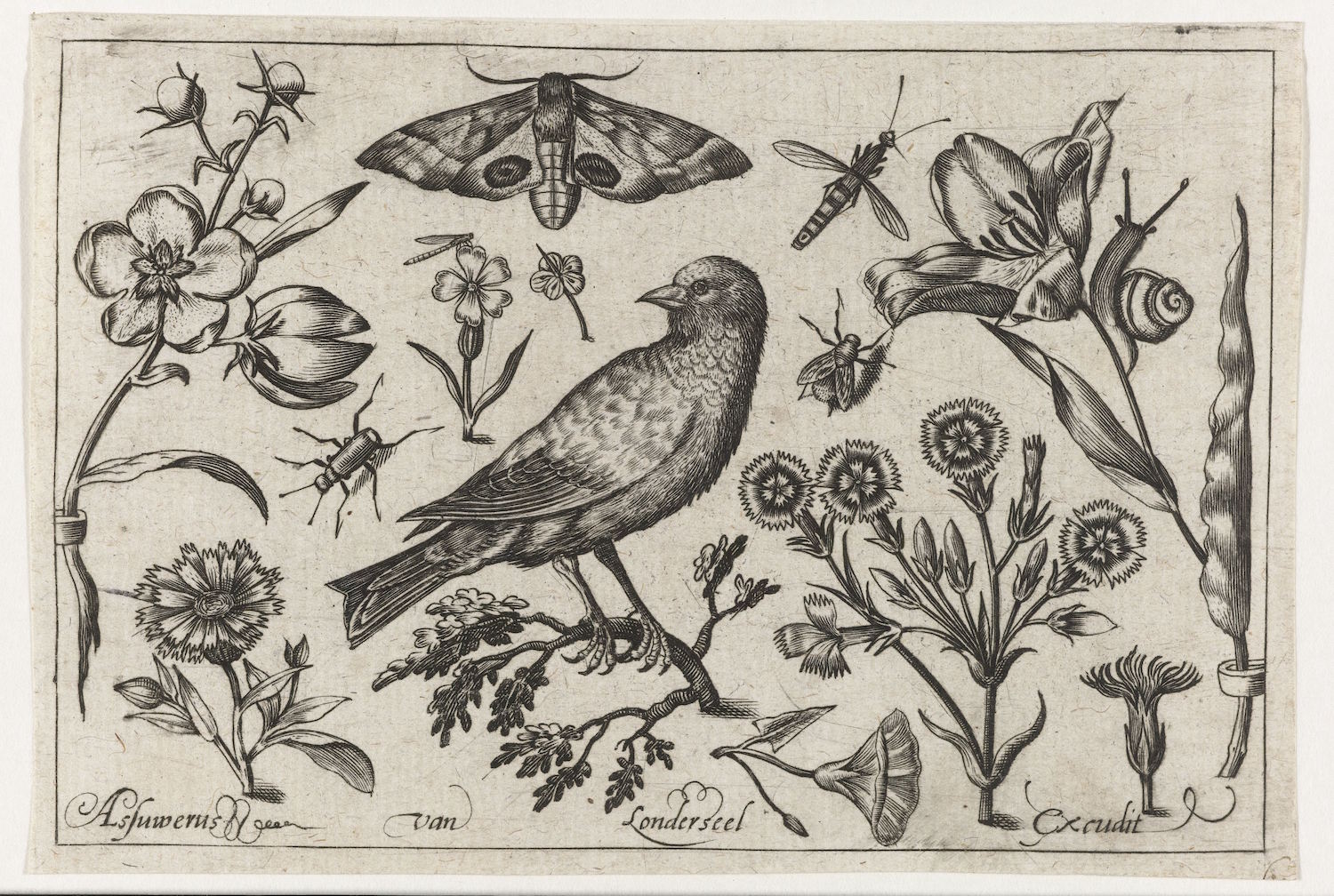 Bloemen, insecten, nachtpauwoog en een kraai, Assuerus van Londerseel,1594 engraving.
The public can now curate their own digital exhibitions using the Rijksmuseum's 200,000 digitized works available on their award-winning app, RijksStudio.  
Topic