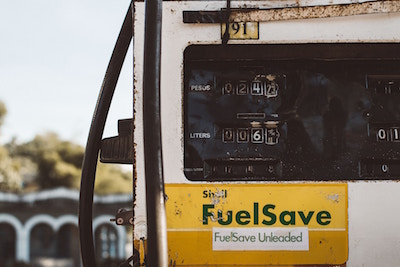 Five years after Superstorm Sandy left a path of destruction in its wake, New York City is "breaking the cycle" by "suing the culprits" according to this National Observer article. On January 10th, 2018, Mayor Bill de Blasio announced that the city has filed a lawsuit against the five largest investor-owned fossil fuel companies for their direct contribution to global warming—including BP, Chevron, ConocoPhillips, Exxon Mobil, and Royal Dutch Shell.
According to this press release, the City is seeking recovery of the billions of dollars they have already spent and will spend "to fund climate change resiliency measures that the City needs to implement to protect the City, its property, and its residents from the ongoing and increasingly severe impacts of climate change". The funds will cover coastal protection, water and sewer infrastructure upgrades, heat mitigation, and public health campaigns. NYC, however, has already launched a $20 billion resiliency program to address rising sea levels, storms, and hot temperatures. The lawsuit is supported by recently uncovered documents that expose the fossil fuel industry's knowledge of the environmental effects of burning fossil fuels, dating back to the 1980's. Despite this knowledge, they continued to profit and engage in a deliberate "campaign of deception and denial "about global warming. In a press conference, de Blasio stated that they are going after those who have profited "in a way that's put so many people's lives in danger" and that it's time that they are held accountable.
And in addition to the lawsuit, the mayor also announced that NYC will be the first major city in the US to divest its pension funds from fossil fuels. The city's 5 current pension funds hold about $5 billion dollars in the securities of more than 190 fossil fuel companies. This divestment will certainly hit Big Oil companies where it hurts. Comptroller Scott M. Stringer also noted during the press conference that "safeguarding the retirement of our city's police officers, teachers, firefighters and city workers is our top priority, and we believe that their financial future is linked to the sustainability of the planet". These monumental announcements will serve as examples for other cities and regions to take their futures into their own hands.
Topic