Divestment is not a new concept. For over 4 years, investors and large companies (including some of the largest banks) are starting to consider investment in fossil fuels as risky. The potential for stranded assets is increasing, making them a potential liability.
Recently, the world's largest sovereign wealth fund, managing $1 Trillion of Norway's assets, adopted the largest fossil fuel divestment to date! They will be dropping coal investments worth $6bn and scrapping $7bn in oil exploration.
On the other hand, a recent review revealed that in spite of facing catastrophic damage from climate change, the largest US insurance companies are keeping over $50.9 billion in fossil fuel investments. In fact, from the 10 major US insurance companies, nine acknowledge and estimate climate change impacts on their investments. Nonetheless, only two have acted on this by altering their investment strategies. In the words of the president of Consumer Watchdog: "Insurance companies' response to climate change should be to side with the victims, not support the perpetrators".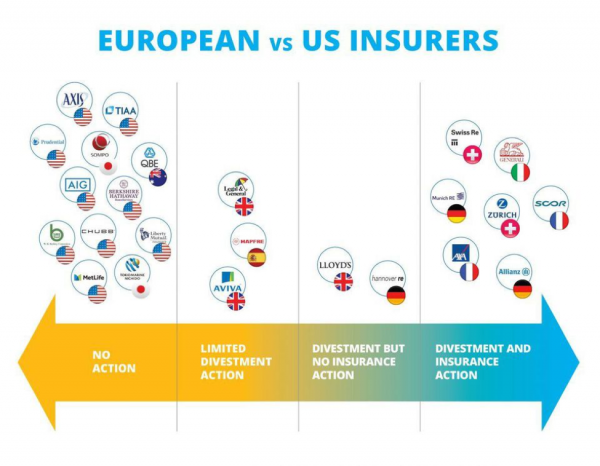 ​
Luckily, the landscape is not the same worldwide. In fact, in Europe and other countries, 17 insurance companies with assets of at least $10 billion each, are making a safe bet divesting from coal projects, including six of the world's largest insurers: Allianz, Munich Re, SCOR, AXA, Swiss Re, and Zurich. The last three have also divested from tar sands projects.
While the Canadian government re-approved the Trans Mountain oil pipeline expansion project a month ago (drastically increasing the flow of oilsands crude), Zurich decided to exclude oilsands from their investments as they consider these to be "among the most carbon-intensive fossil fuels."
So why are US insurance companies lagging so far behind? The 40 largest US insurance companies currently hold more than $450 billion in coal, oil, and electric utility stock. One major difference is that they are not required by law to disclose the premiums they gather from the fossil fuel industry or what fossil fuel projects they insure. However, regulations are beginning to change. The 2016 the California insurance commissioner, for example, now requires larger insurers to publicly disclose their investments in fossil fuels. Exposing them might push additional insurers away from coal. Perhaps these companies may also become also part of the solution?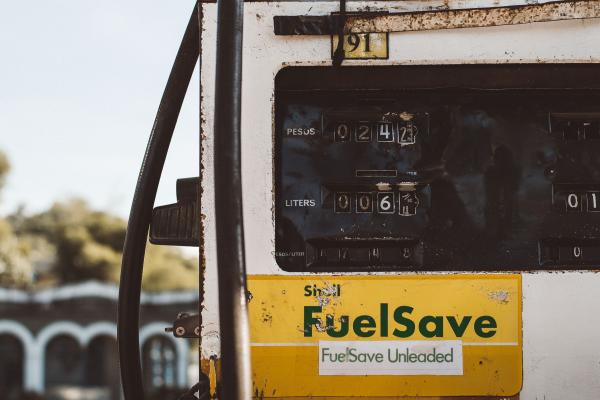 ​