The now decommissioned Eastview landfill site in Guelph, Ontario, spans 45 hectares of degraded landscape. It's hard to tell that this place is home to mountains of waste since its transformation into a vibrant pollinator garden and community park. Filled with wildflowers, trails, and recreational facilities, this massive undertaking was the result of years of planning, fundraising, and site preparation.
As there is a continued decline in pollinator populations, multidisciplinary artist, Christina Kingsbury, embarked on a project called ReMediate to reinvigorate the site for local bumblebees, wasps, and butterflies. She crafted a 2,000 square foot quilt made from natural fibers and embedded with native seeds collected from local flora and fauna. Hand-sewn on site with the help of volunteers, the quilt will eventually breakdown and transform into a living garden and habitat for pollinators.
ReMediate embodies a wealth of meaning as it explores concepts of place, labour, and ecology through the medium of craft. It evokes the notion of care and acts of reciprocity, often connected to the history homemaking and women's labour movements. The slow and meticulous quilting process also contrasts the fast-paced fabrication of mass produced waste occupying the ground below. This unique project, though small in scale, demonstrates ways to not only reconnect, but also repair our relationship with the natural world through acts of care.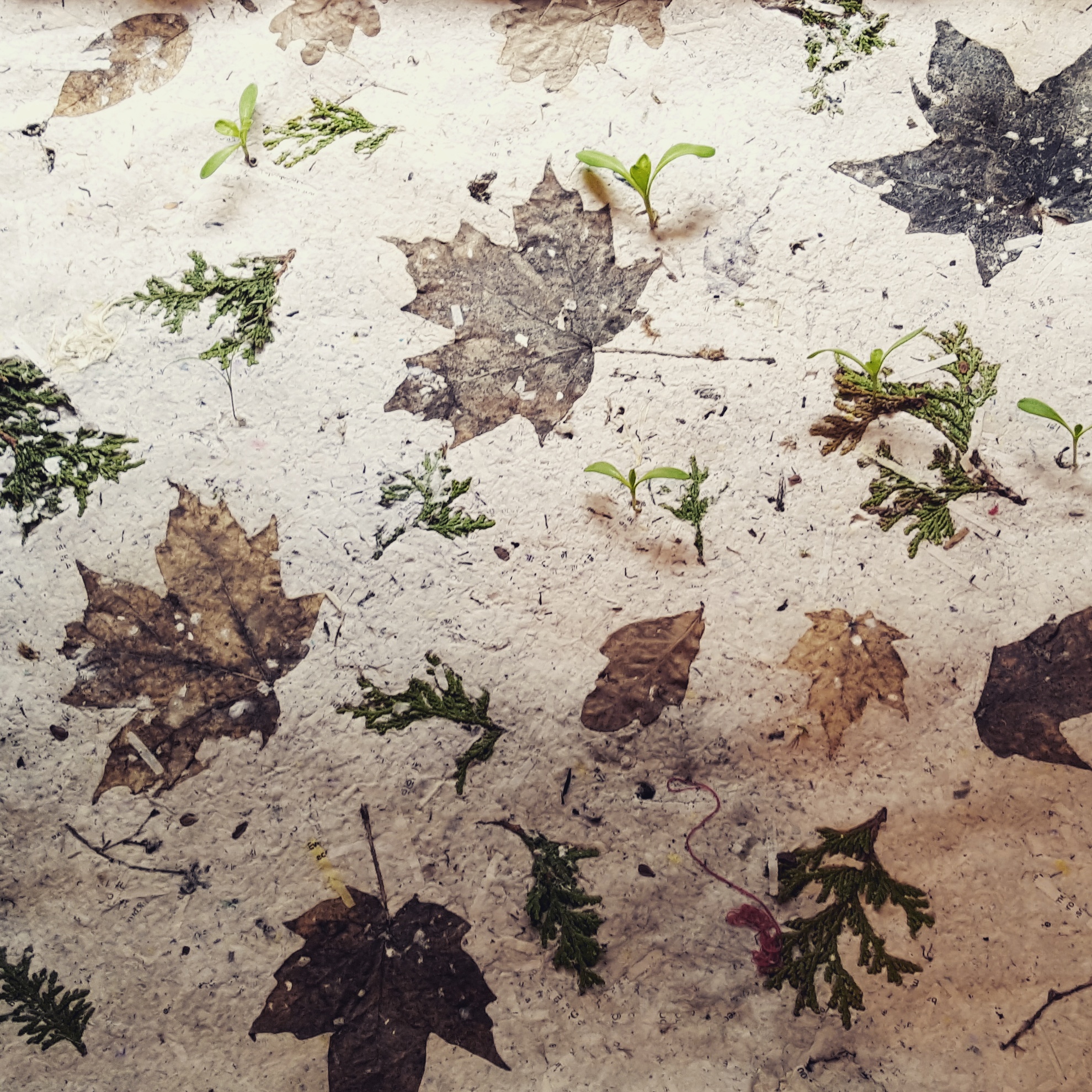 Fragment of ReMediate displayed at Grow Op 2016 at the Gladstone Hotel in Toronto. April 2016.
Photo Credit: Jaime Clifton
Topic