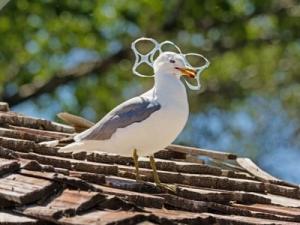 Styrofoam currently occupies up to 30 percent of landfills and takes 500 years to decompose. I often wonder how scientists created new products and never considered its waste implications especially when they must look after the wastes from their labs. And then, there are those who practice regenerative sustainability, such as Fend Jiang.
Jiang explains that "Whenever I see a product in the market, I always think: can we replace it with natural fibre? I also keep asking my students the same question. Throughout my whole career, I want to use my knowledge and expertise to create something that is beneficial to the society and to the planet."
The partnership between a UBC researcher, Fend Jiang, and the Wet'suwet/en First nation in central BC have developed , using wood waste, and biodegradable. A co-benefit of the process could be mitigating forest fires that are fuelled by wood waste.