Société de transport de Montréal (STM) and the Société de transport de Laval (STL) have awarded the Winnipeg-based company, New Flyer Industries, the largest ever battery-electric bus contract in Canada!
Both STM and STL have committed to only acquiring electric buses as of 2025 and 2023, respectively. Between the two cities, they will be receiving a total of 40 zero-emission electric buses by 2020, with the support of provincial and federal government funding.
While New Flyer Industries has over 85 years of leading innovation and bus manufacturing in Canada, Montréal and Laval have been exploring electric mobility solutions by conducting electric bus pilot programs. Their data has provided decision-makers with better information on operating costs, experience and reliability, subsequently encouraging the adoption of electric buses.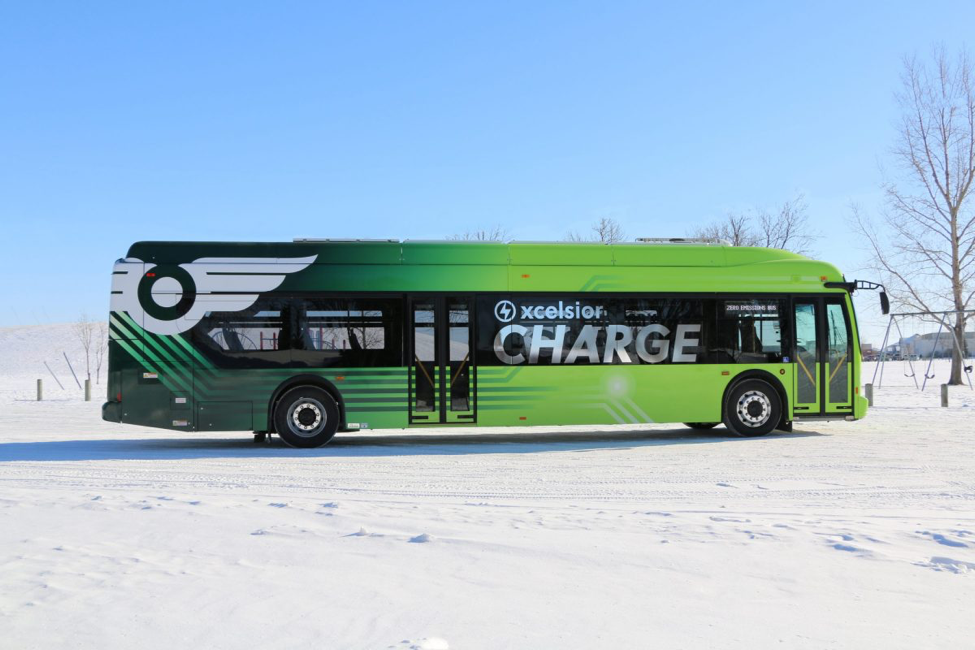 Xcelsior CHARGE™ battery-electric bus (Source: NFI)