Vitality is the difference between a
community
thriving rather than merely surviving. What makes a
community
thrive? This site is a thematic investigation of the factors we think are important to
community
vitality.
Previous research
reveals that communities face an array of social, ecological, and economic challenges, and their response to these challenges is mixed: while some communities struggle to survive, others thrive.
Click on the symbol in the centre of the diagram to explore the Vitality Project.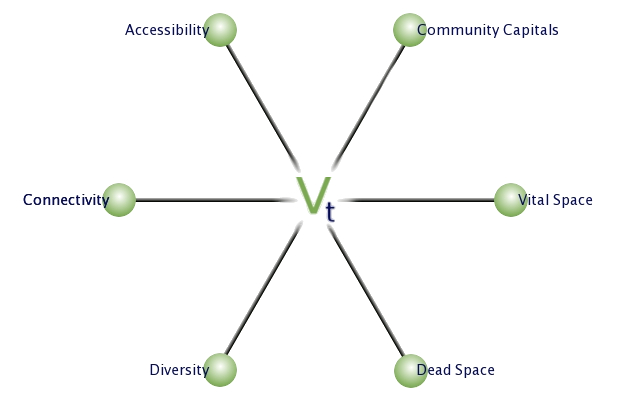 Understanding community vitality, why some communities are resilient, adaptive and innovative in the face of change and others are not, is a pressing question for all of us. 
We are indebted to the funding provided by the Canada Research Chairs (CRC) program and the Social Sciences and Humanities Research Council which made this project possible. We would particularly like to highlight the funding from the Canada Foundation Innovation grant as part of the CRC program.