Spaces, Places and Possibilities is a research project that explores ways of integrating urban systems modelling with visualization techniques to better capture and convey potential outcomes of social and physical infrastructure decisions to local government and stakeholders. The research will first involve modelling different community development scenarios in order to examine possible outcomes of taking a particular development direction and implementing certain community policies and programs. The research will then use the output from the modelling work to build interactive, useful and beautiful visualizations, which will be used to gain a more salient understanding of the potential outcomes and impacts associated with the scenarios. The objective of the research is to investigate the challenges and opportunities of using urban systems models as a basis for building visualizations that can effectively engage and clearly communicate to users the benefits and trade-offs of different development paths.
This project is being conducted in the community of Squamish, BC, and it is being done in collaboration with Quest University Canada. We gratefully acknowledge the funding provided through the Banting Postdoctoral Fellowships and the Social Sciences and Humanities Research Council (SSHRC) Partnership Engage Grants program.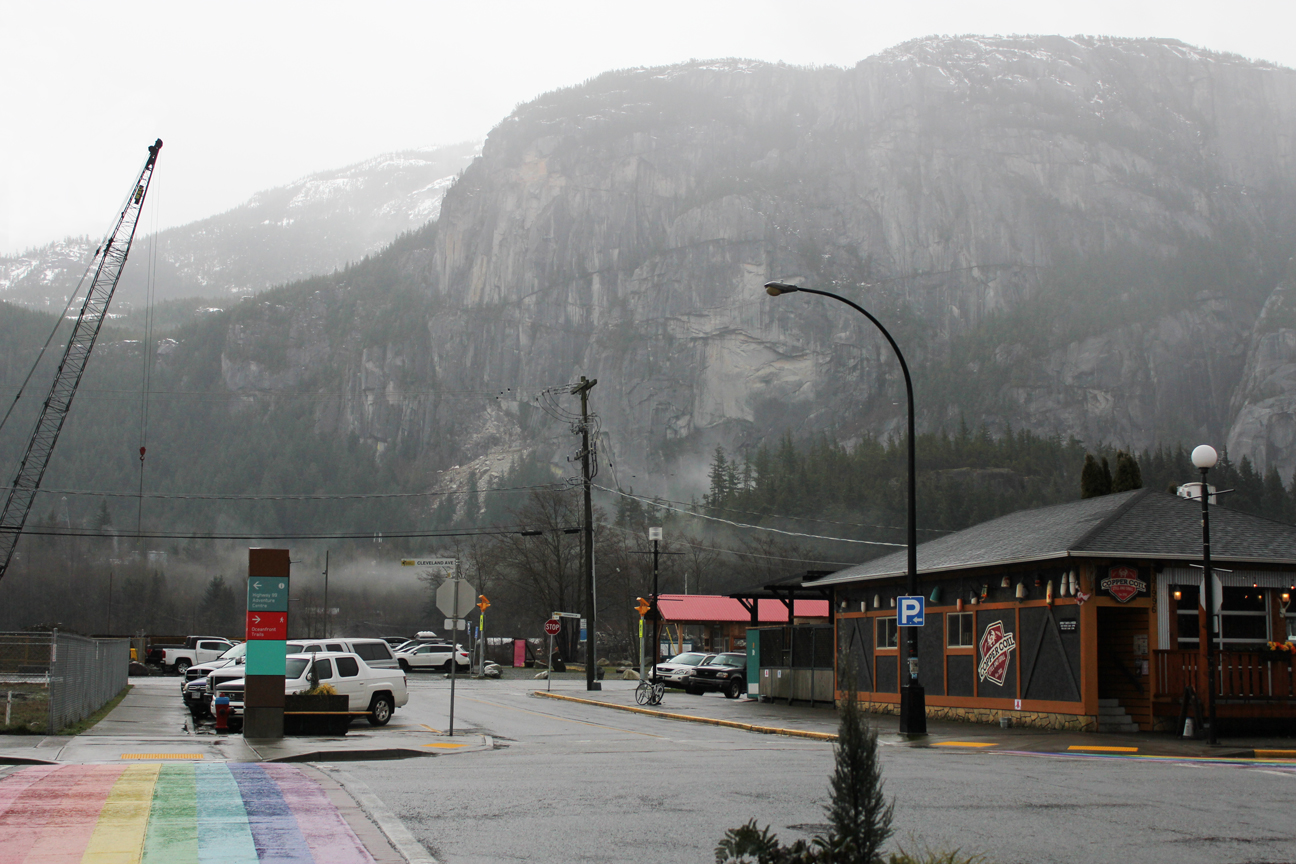 ​About this photo: Image of downtown Squamish at the intersection of Victoria Street and Cleveland Street (photo taken by Robert Newell)
SCENARIO MODELLING
Approaches to scenario modelling in Spaces, Places and Possibilities will draw on previous work that has been done through the Community Research Connections program, such as the Places + Spaces reseach project. Places + Spaces aimed to develop a tool for Canadian communities to explore and assess different development paths. The 'engine' of this tool was an integrated systems simulation model of a community, which incorporated community-specific data and reflected community-specific policies and scenarios. A presentation on the model and results can be accessed by clicking the image below, and more information on Places + Spaces can be found on the project website.
Scenario modelling in this project will also draw on work done through the Co-benefits of Climate Action research project. Climate action co-benefits refer to benefits experienced from climate action strategies that are not directly related to mitigation or adaptation, for example, increasing community walkability both decreases greenhouse gas emissions and contributes to health of local residents. 'Mapping' co-benefits can illuminate relationships between climate action and other aspects of community development, and such a map subsequently can be used to inform which variables and relationships should be included within a scenario model. The map below illustrates this approach and the types of relationships that can be elucidated through a co-benefits study. More information on mapping co-benefits can be found in Newell, Dale and Roseland (2018).
About this map: Green nodes represent climate action strategies, and orange nodes represent co-benefits of climate action. Clicking on a node brings up a description of how it is connected to other nodes. Use the '+' and '-' buttons or the mouse scroll wheel to zoom, and click and drag to move around the map.
VISUALIZATION
The visualization will be developed as a realistic, dynamic virtual environment that can be navigated from the first-person perspective. Methods for building the visualization will draw from the Sidney Spit Visualization project, involving a combination of mapping technology and video game development software. More information on how these visualizations are built can be found in Newell, Canessa and Sharma (2017a) and Newell, Canessa and Sharma (2017b), and the video below provides a demonstration of this particular type of visualization.
About this video: Demonstration of a user interacting with and 'walking' through the Sidney Spit Visualization
PUBLICATIONS AND PRESENTATIONS
Results from this research are disseminated through reports and academic publications. This section will be updated as we produce more work.
REPORTS
Refining the systems model and community development scenarios, May 2019
| | |
| --- | --- |
| | This report discusses the refinement of the systems model and community development scenarios used in the scenario modelling process for the Spaces, Places and Possibilities research project. The report begins with a brief summary of the processes used for developing the systems model and scenarios and modelling the scenarios (more detailed discussions on the development and modelling processes can be found in previous reports). It then discusses feedback from a community focus group on the model, and how the model and scenarios were refined accordingly. The next section describes the refined model and scenarios, and it gives a sample of output produced from modelling the refined scenarios. The report concludes with a section on next steps for the research, specifically discussing the development of an interactive model explorer and scenario visualizations. |
Summary of community systems modelling and focus group feedback, February 2019
| | |
| --- | --- |
| | This report discusses the community development scenario modelling process done in the Spaces, Places and Possibilities research project. The report begins with a brief summary of the systems model and community scenario development process (a more detailed discussion on this can be found in the previous project report). It then discusses the scenario modelling process and outcomes from this exercise, and describes outcomes from a focus group that was assembled to gain feedback on the modelling work. The report concludes with a section on next steps for the research, specifically discussing how focus group feedback will be used to refine the model and inform plans for visualization development. |
Summary of systems model and scenario development, May 2018
| | |
| --- | --- |
| | This report discusses the process employed in the Spaces, Places and Possibilities research project for developing a systems model and defining a series of community development scenarios. It begins by identifying the major themes that emerged from the discussion and describing how these themes present considerations for scenario development. It then relates a model developed based on themes that emerged from focus group discussions; the model illustrates relationships between the different land-uses, strategies and community outcomes. Finally, the report describes the new/refined community development scenarios. |
Spaces, Places and Possibilities: Summary of proposed research, February 2018
| | |
| --- | --- |
| | This report provides a two-page summary of the Spaces, Places and Possibilities research project and plan. The research involves a series of three focus group sessions, which convene local government and community stakeholders in Squamish. The first session informed the community development scenarios that are explored in the modelling and visualization phases of the project. The second and third session respectively focus on the outcomes of the scenario modelling and visualization activities. |
PRESENTATIONS
Using community participation, systems modelling and visualization for integrated planning and scenario exploration, March 2019
| | |
| --- | --- |
| | This poster provides an overview of all three phase of the Spaces, Places and Possibilities research project: (1) designing a community systems model and defining community development scenarios based on the ideas, values and concerns of local government and stakeholders, (2) using the systems model to calculate/estimate possible social, economic and environmental outcomes of different community development scenarios, and (3) creating tools for communicating scenario modelling outcomes to diverse audiences, namely an interactive interface for exploring model outcomes and realistic visualizations that are experienced from the first-person perspective. |
Participatory approaches to developing planning tools, January 2019
| | |
| --- | --- |
| | This presentation shares research involving a participatory approach to a community systems and scenario modelling exercise. Local government and community stakeholder focus groups were assembled to discuss local issues and possible futures for Squamish. The outcomes of the focus groups were used to development a systems model and a series of community scenarios, which were subsequently applied in a scenario analysis. Finally, another focus group was assembled to solicit feedback on the scenario analysis and its usefulness for local planning. |
Stakeholder-driven modelling for integrated community planning, September 2018
| | |
| --- | --- |
| | This presentation shares a participatory approach for developing a community systems model and development scenarios. The research involved assembling a focus group representing diverse sectors/interests in Squamish, BC, to discuss local issues and possible futures for the community. Focus group data were analyzed using NVivo, resulting in a series of considerations that informed the development a systems model. The model can serve as tool for integrated planning by guiding investigations into possible outcomes associated with developing the community in different ways. |
RESEARCHERS AND PARTNERS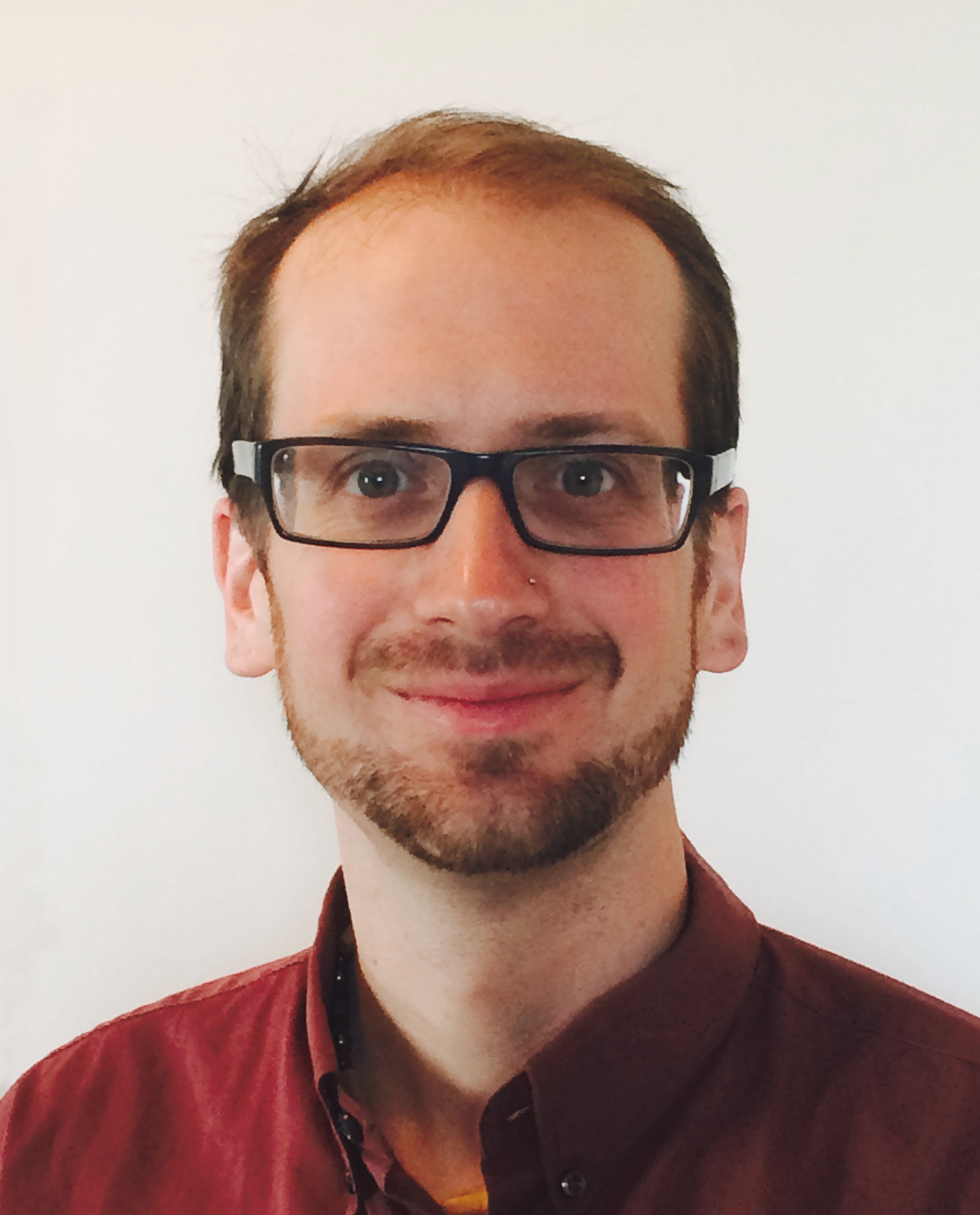 Rob Newell (Principal Investigator) is a Banting Postdoctoral Fellow in the School of Environment and Sustainability at Royal Roads University. He is leading the Spaces, Places and Possibilities research project, which explores the use of systems modelling and visualization techniques to capture and convey potential outcomes of social and physical infrastructure decisions to local government and stakeholders. Rob is also involved in community climate action research (MC3), leading projects on decomposition analysis and climate action co-benefits. His previous work has involved exploring different ways of engaging diverse groups in sustainability research and ideas, such as through data visualizations, social media, and animations. Rob has a PhD in Geography, and his doctoral research involved using video game development software to build a realistic interactive visualization of Sidney Spit Park (Sidney Island, BC) as a tool for participatory planning.
COLLABORATORS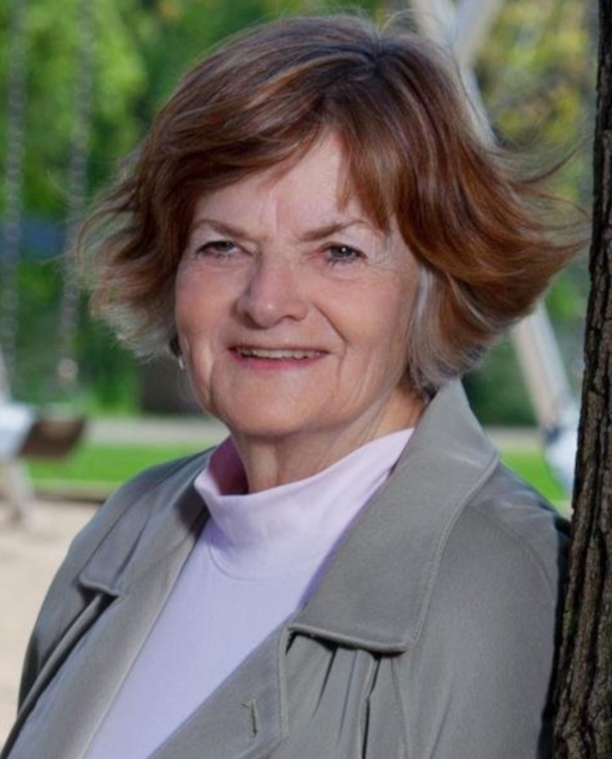 Ann Dale (Trudeau Fellow Alumna, 2004; Canada Research Chair, 2004-2014; Director, School of the Environment and Sustainability, Royal Roads University) is the head of the Community Research Connections program. Professor Dale, with her extensive background in public policy and government, brings a wealth of practical and theoretical knowledge to the team. Believing that both place-based and virtual communities are essential for solving modern day problems, she is deeply committed to expanding the public space for critical dialogue and asking the 'right, hard' questions. She currently leads and collaborates on several research projects.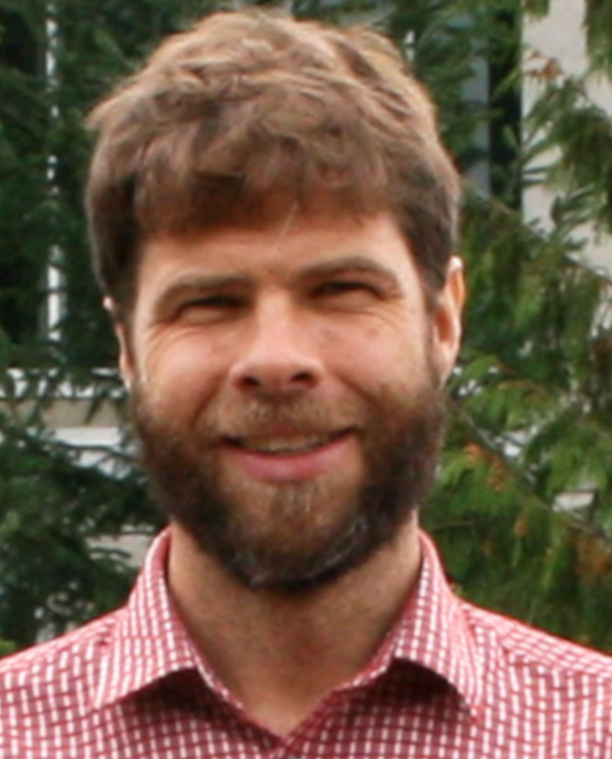 Ian Picketts is a Professor of Physical Sciences at Quest University Canada. His research includes climate change adaptation in the city of Prince George, where he worked with a variety of partners to develop a climate change adaptation strategy and implement actions in policy and practice. One of his primary interests is exploring how to effectively communicate complex information so it can be applied in real-life. His current research focuses on how the impacts of climate change interrelate with the impacts of resource development in northern watersheds. Prior to Quest, Ian taught at UNBC, including courses in outdoor recreation, natural resources, and environmental planning, and once worked as a park ranger. In his spare time he is involved in cycling advocacy and energy development issues in northern BC.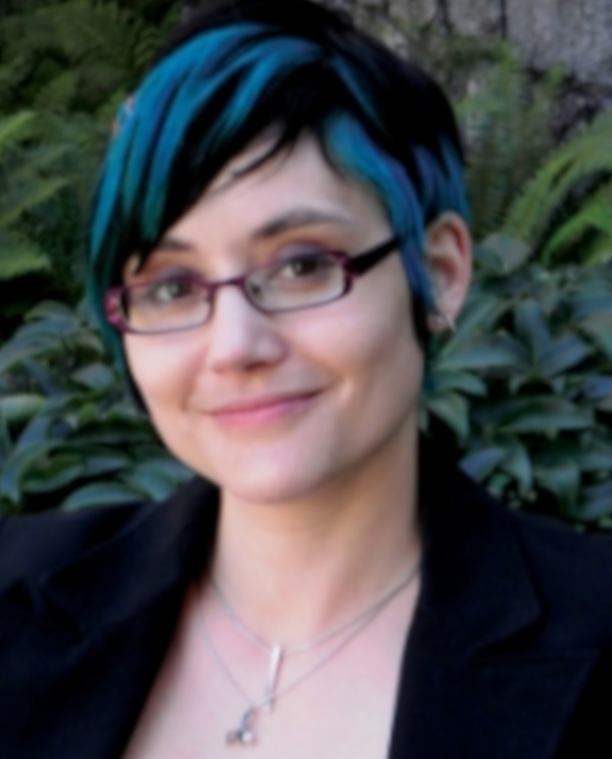 Jaigris Hodson is a Program Head and Professor with the College of Interdisciplinary Studies, Royal Roads University. Jaigris Hodson's research specializes in understanding how people interact with digital technologies, such as social media, and the content that is produced and shared using those technologies. She has published research in a wide range of academic publications and non-academic publications. Hodson has written on technology for the Huffington Post Canada and the Conversation Canada and is regularly asked to comment on technology stories for local and national media outlets. She is also a sought-after speaker, discussing technology trends and their impacts on industry with organizations as the Canadian Optometric Leaders Forum, Social Media Camp and the Canadian Country Music Awards. Hodson is currently working on two Social Sciences and Humanities Research Council funded research projects. The first examines the ways we can use digital curation to help Canadians better access the work of researchers and the second looks at the experiences of female scholars who have been subjected to online bullying.
COMMUNITY PARTNER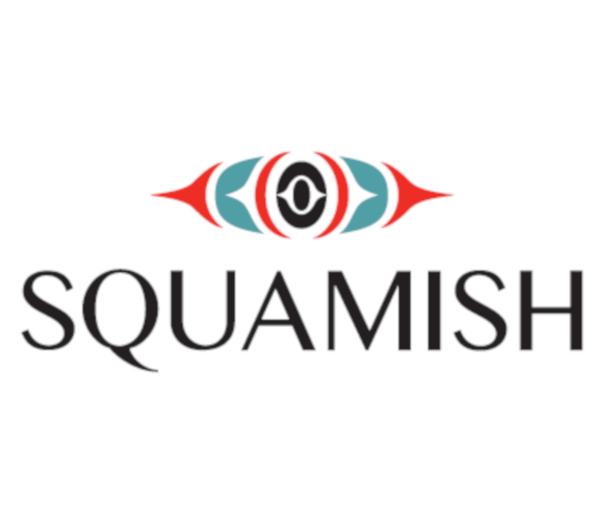 The District of Squamish is located at the northern tip of Howe Sound, mid-way between the City of Vancouver and the Resort Municipality of Whistler. The community is situated within the traditional territory of the Squamish Nation and within the boundaries of Electoral Area D of the Squamish-Lillooet Regional District. Recognized as the Outdoor Recreation Capital of Canada, Squamish offers world class hiking and mountain biking trails, rock climbing, kite boarding, wind surfing, kayaking, ski touring, snowmobiling along with countless other outdoor activities. One of the fastest growing communities in Canada, Squamish offers a breathtaking natural setting, convenient access, vibrant arts and culture scene, range of education opportunities, affordable housing, and an expanding and diverse business community.
STUDENT RESEARCHERS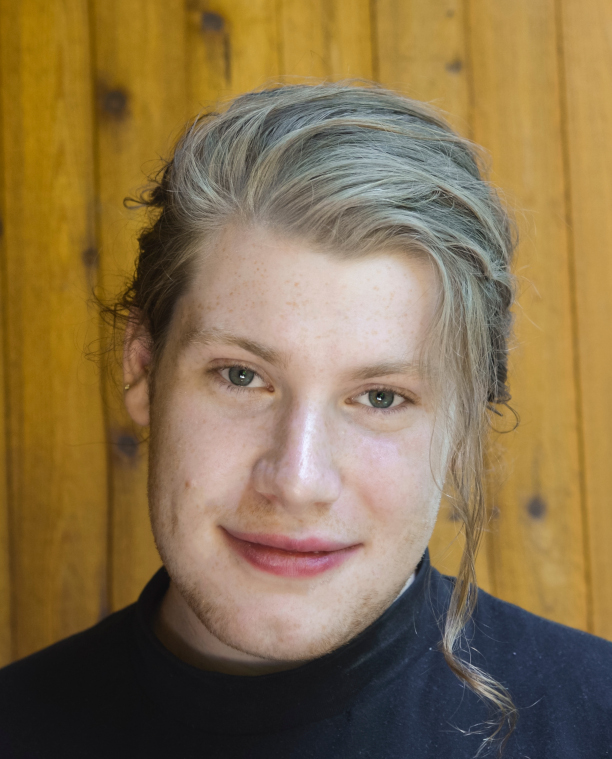 Nate McCarthy is an undergraduate student at Quest University Canada studying urban geography and political economics. With strong and expansive experience in community leadership, advocacy, and communication, he is currently serving as the Quest University Students' Association President after spending the past year as an Editor-in-Chief for the university's student news magazine. Nate's academic focus is in the productive role of urban space through corporate finance and cross-sector integration. His undergraduate thesis investigates the influence of Amazon's corporate strategy and headquarter development on the Seattle metropolitan area and political autonomy.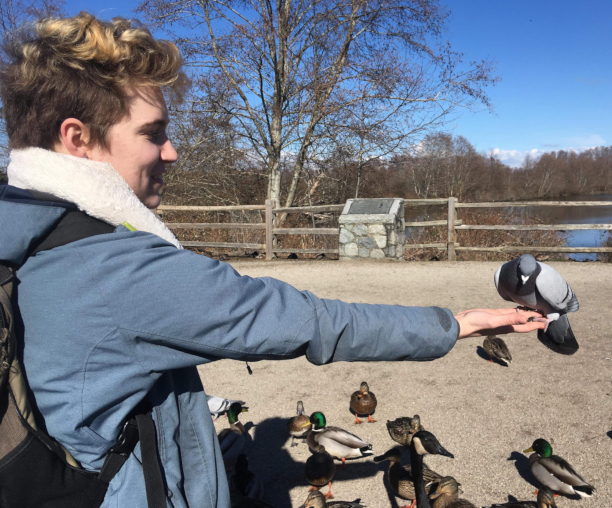 Melon Davis is an undergraduate student at Quest University studying ecology and wildlife biology. He is contributing to the visualization component of the Spaces, Places and Possibilities project in Squamish, working to provide an interactive model for community response to different community development pathways. He has a special interest in ornithology and the philosophy of human/non-human animal relationships. Academically he is still working on his senior thesis (titled a Keystone at Quest) on assessing the potential of thermal infrared cameras in surveying and monitoring wildlife.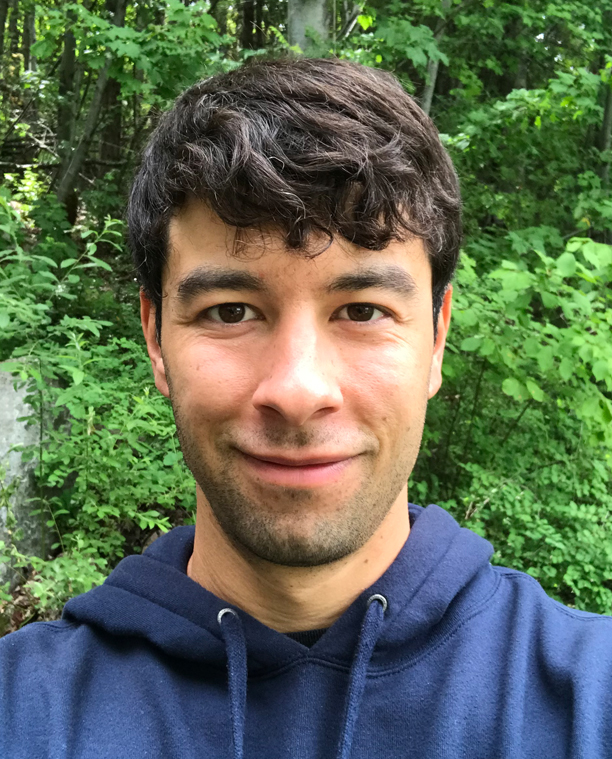 Stefan Navarrete joined the Spaces, Places, and Possibilities research project as a student researcher at Quest University Canada. While in university, he studied how the physical design and regulation of the built environment could be used to create healthy and diverse communities. For his undergraduate thesis, he created a conceptual design of a mixed-use affordable housing building as a way to address Squamish's housing crisis. Having a strong interest in exploring how design can help improve the world around us, Stefan is continuing with this research by contributing to the visualizations of this project.
---
Newell, R., Canessa, R., and Sharma, T. (2017a). Modelling both the space and place of coastal environments: Exploring an approach for developing realistic geovisualizations of coastal places.Frontiers in Marine Science, 4, 87.
Newell, R., Canessa, R., and Sharma, T. (2017b). Visualizing our options for coastal places: Exploring realistic immersive geovisualizations as tools for inclusive approaches to coastal planning and management.Frontiers in Marine Science, 4, 290.
Newell, R., Dale, A., and Roseland, M. (2018). Climate action co-benefits and integrated community planning: Uncovering the synergies and trade-offs. The International Journal of Climate Change: Impacts and Responses, 10(4): 1-23.