| | |
| --- | --- |
| | This research conference was hosted by CACOM (Centre for Australian Community Organisations and Management) at University of Technology, Sydney (UTS), Australia. |
Much has been written about social capital and sustainable communities, but little has been written on the links between the two. We now have available a number of emergent case studies that attempt to test the relationship in specific contexts. This conference attempted to advance the dialogue in two ways:

1. by presenting a number of actual cases in which the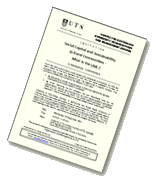 relationship between sustainability and social capital is explicated,
2. by further theorising the link between the two. Specifically what are the preconditions, barriers and mechanisms by which social capital is generated? What are the processes by which this social capital generates sustainable practices? How is sustainability in the local/ global context understood?
University of Technology, Sydney, in partnership with
Royal Roads University of Victoria, British Columbia explored
some of these questions through invited papers from some Australian and Canadian foremost researchers.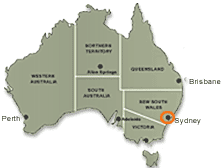 Date: Wednesday, 25 September 2002
Time: 9.30 am - 4.30 pm
Place: University of Technology, Sydney (UTS), Australia
UTS Haymarket Campus Room B531 (Graduate School of Business)