Reposted from Carbon Neutrality Canada.
On Sunday, August 20th, Ecuador held a referendum to halt oil drilling in the Yasuní National Park, one of the most biodiverse places on the planet. Part of the Amazon rainforest, the Yasuní National Park is also home to isolated Indigenous nations, including some of the last uncontacted nations and Indigenous peoples who have rejected outside interference.
With a decisive 59% of ballots rejecting continued oil extraction, this historic vote marks the first time the citizens of any country have compelled their government to leave oil reserves untapped. The referendum itself was a ground-breaking moment. It took more than a decade of activism to have the decision put to the citizenry, in the face of deadly opposition. Globally, it marks an unprecedented first in efforts to democratize climate policy. Even before ballots were cast, the referendum was already an important victory for environmentalists, Indigenous nations, and youth activists.
The results of this referendum show the power of civil society. They also highlight the anti-democratic nature of many government decisions around natural resource management. It took activists years of petitions, legal battles, outreach campaigns on TikTok, and coalition-building via social media to even win the opportunity to have a voice in the decision-making process. The success of this campaign underscores that the public understands the urgency of climate action and are prepared to fight the governance structures that are allowing the climate emergency to continue.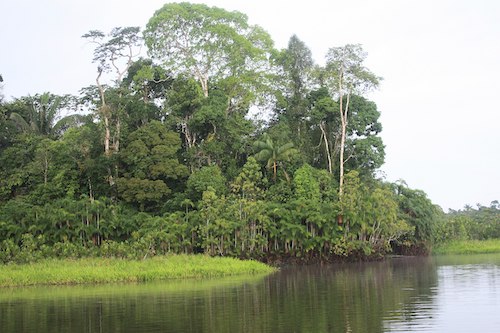 Image by ALAI - Agencia Latinoamericana de Información, used under CC BY-SA 4.0 license.