After an unprecedented five-party coalition formed between centrist, leftist, and green parties, Finland's new government is making a bold move. They have pledged to become carbon neutral by 2035, far earlier than most countries.
After narrowly beating the nationalist Finns party, the new coalition is committed to fulfilling their people's demand for faster climate action by becoming the world's "first fossil-free, sustainable society". A past survey showed that 80% of the population felt urgent climate action was necessary. It was time to "invest in the future" stated the Social Democratic party leader, Antti Rinne.
In 2016, Norway also agreed to cut emissions to zero by 2030 — 20 years earlier than the previous deadline. Norway is already the clear leader in electric vehicles sales, in terms of market share, with electric vehicles (EV's) making up 58% of new car sales in the country. This is miles ahead of the 1% to 2% of EV shares in Canada.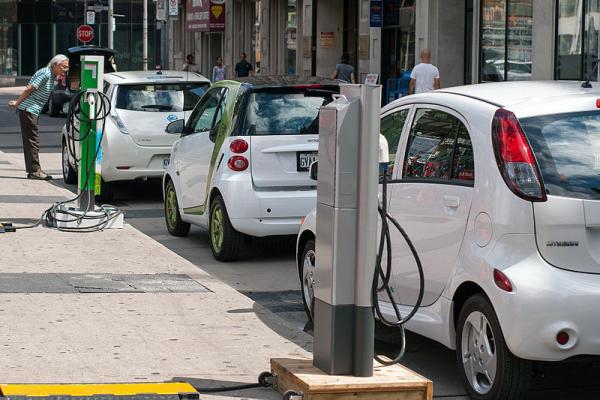 ​
Image by Ride and Drive via Wikimedia Commons
Nonetheless, the Canadian federal government has set targets for EV's to make up 10% of market shares by 2025 and 100% by 2040. To encourage more drivers to make the switch and to push this new technology into the market, they are offering a new $5,000 rebate. Infrastructure, such as charging stations, will also follow, making Canadians more familiar with it.
Norway achieved this transformation through a number of incentives, one after another — including free use of toll roads, access to high-occupancy vehicle lanes and free parking with readily available charging stations. According to Gunnar Eskeland, a professor at the Norwegian School of Economics, the government made EV ownership in Norway "tough to refuse". Since the government didn't "turn off" EV tax exemptions, this prompted widespread adoption of such vehicles.