This electronic dialogue has been assembled using a modified Delphi approach. It brings together an ecclectic group of expertise and experience to bear on particular aspects of sustainable development. The group of 19 people includes academics, academics who are also activists, activists, and senior policy analysts from the federal and provincial governments. With the guidance of Ann Dale, Doctoral Candidate at McGill University, Department of Natural Resource Sciences, and Senior Associate at the Sustainable Development Research Institute, University of British Columbia, and the Canadian Biodiversity Institute, this discussion started in September 1996 and will continue for a period of two years. All of the dialogue participants are regarded as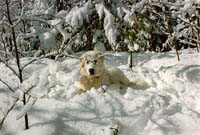 co-researchers in an interesting journey to discover if there are now enough common elements around sustainable development to develop a common framework(s) across government.
You are welcome to browse the dialogue, and if there are particular points of interest you find, or comments you wish to make, please do not hesitate to contact the leader of this dialogue, Ann Dale, at the following e-mail address: Ann.Dale@RoyalRoads.ca.