Quote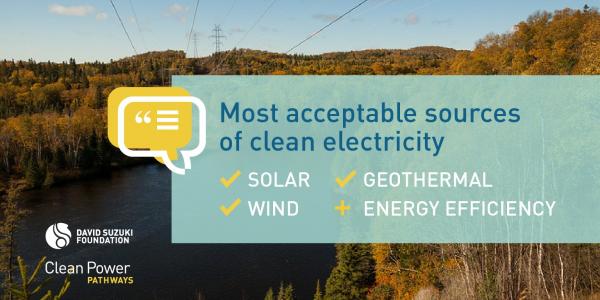 ​
People in Canada overwhelmingly support a transition to renewable energy and energy experts agree that the most acceptable path forward is through renewable, distributed power sources. A survey of more than 150 experts finds they believe Canadians are most likely to support sources like wind, solar and geothermal, along with energy efficiency and building retrofits. When people across Canada were asked, they said they want "clean, safe, reliable, accessible and affordable" energy.
Find out about the technologies experts feel hold the most promise for Canada's pathway to decarbonization in the new David Suzuki report, 
Talking Transition: Shaping Canada's Clean Power Pathways.