Reposted from Carbon Neutrality Canada.
As part of our governance research, we are interviewing diverse experts from many sectors from across the country. One of my interviewees mentioned that in 1974 the incoming new federal regime cancelled the Social Policy Housing Act. I wonder how that action has led us to where we are now with respect to affordable and accessible housing? It is clear that the private sector is not 'good' at providing collective social goods and there is a key role for governments to play. Auckland and Vienna are two examples of progressive government leadership.
In Auckland, housing capacity has tripled since 2016 and new residential building permits have soared, since it lifted restrictive zoning in 2016. The lesson from Auckland is that mixed-income neighbourhoods of increased density work. Vienna first addressed an affordable-housing crisis in the 1920s by building state-owned, low-rent apartment units. Today, about three-quarters of Vienna residents chose to rent. And for generations the supply of rental apartments has grown with the population. So, the average rent in Vienna in this year's first quarter was $969, compared with $2,929 in Toronto in August.
Key to Vienna's housing policies is that affluent Viennese are eligible for public housing. City planners believe that mixed-income housing achieves higher living standards than concentrations of poverty. If you are serious about alleviating poverty diversify the social networks of lower-income people as consistent social capital research has demonstrated.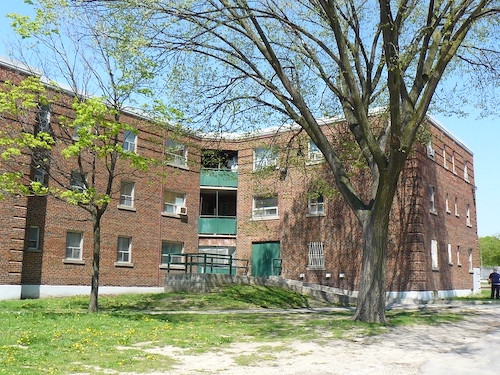 \
Photo by Can Pac Swire, used under a Creative Commons license (CC BY-SA 2.0)