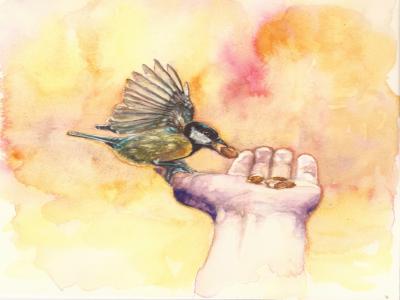 Canada is hosting the largest biodiversity conference in Montreal , COP 15, December 7 to the 19th. This conference will be critical to halt biodiversity loss as the latest report, the 2019 global assessment [insert report] warned we are now entering a sixth mass extinction, which is mainly due to us destroying habits. If we value other creatures, it is clear we must leave space for them. Some argue that nature needs half. Our federal government has committed to protected spaces  in Canada of 30% by 2030. I believe we need to protect 50% by 2050 and that this is indeed possible.
About 80,000 species, from minute bacteria and viruses to grizzly bears and blue whales, are known in Canada. Indigenous-led conservation can play a leading role in biodiversity conservation, as globally, 80 per cent of the Earth's remaining biodiversity can be found on Indigenous lands.
What can you do? Pressure your provincial and local governments to support protected area conservation and learn what areas are planned. Write your federal member of Parliament and ask them to immediately end all oil and gas subsidies and invest that money in establishing more protected space and more Indigenous-led conservation areas. Investments in nature-based solutions, a win-win for biodiversity and climate change, must at least triple by 2030, according to the United Nations' 2021 State of Finance for Nature report.