Based on the premise that children will be most affected by the worsening climate crisis, artist and educator Sanjay Sundram launched an initiative to help children develop their skills in communicating and advocating around climate change. The Teach Your Parents project began with a comic book, drawn with the help of his 11-year-old daughter, Nandini Sundram. The comic book, titled "Teach Your Parents About Climate Change," was sent to schools in Canada and India, accompanied by an invitation for students to submit their own artwork. 
To date, they have received more than 700 submissions. A selection of the submitted art will be on display at until April 18 at the Trinity Art Gallery in Ottawa. The project is ongoing, focusing on ways that children can advocate for climate action and take steps to combat climate change. 
The exhibition is an important reminder that children have the highest stakes in the fight for the environment, yet are often prevented from participating fully in collective decision-making. The powerful imagery on display shows that children are aware of environmental issues and have their own opinions on fighting climate change. Instead of assuming that children need to be educated by adults, perhaps it's finally time we listen to what they have to teach us.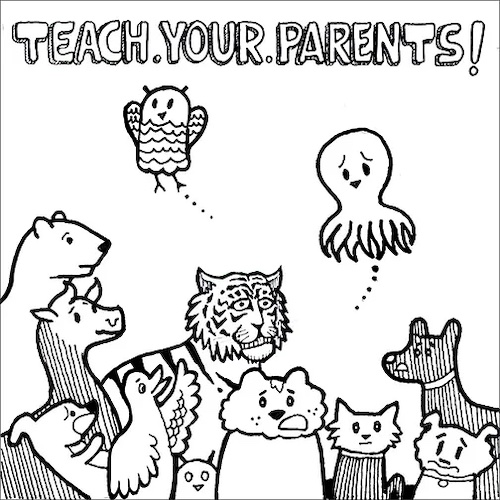 Image by Sanjay Sundram