I just finished reading two articles from The Guardian this morning. I encourage you to read both of them and perhaps you will be as confused as I am—are we doomed or is there hope?
I think people fall generally into two camps—the glass half empty or the glass half full. The climate science is now crystal clear that we must act immediately as our glass may be very empty in the future. The choice is clear, sip your fine wine or gulp it down in one swig, it is up to each and every one of us to act now, and pressure our governments to move to a carbon neutral economy by 2030.
My new book, Edging Forward, contains many solutions for keeping the glass half full and maybe even full for the future. To order a print copy of Edging Forward: Achieving Sustainable Community Development, visit the Royal Roads University Library Bookstore website. To order an e-book copy, visit Fernweh Press.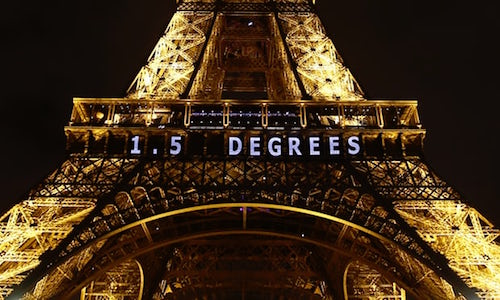 Photograph: Francois Mori/AP
Topic