The state of California is taking the lead. In less than 20 months, they will be the first region in North America to require solar power for all new homes! As a driver of renewable energy production, California is already the US leader in installed solar capacity, making up 16% of the state's electricity. By 2030, at least 50% will be required to come from renewable sources.
In a unanimous vote, the California Energy Commission approved the mandate to include solar installations to the approximately 80,000 new single and multi-family residential buildings built per year, a 6-fold increase to the current state in less than two years. Residents of Hawaii, however, might not be shocked by this measure. In 2010, they became the first state to mandate energy-saving systems in homes, requiring all new homes to have solar water heaters installed.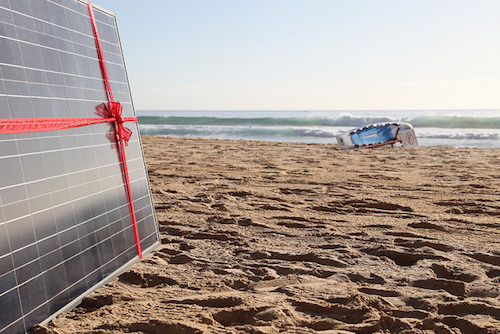 ​
A solar panel present. Source: Kate Ausburn (CC BY 2.0)
Opponents of this measure warn that this will affect the affordability of housing, with an expected rise of 10,000$ in upfront costs. However, the Energy Commission estimated that the average consumer would nearly double their investment in energy bill savings over the course of a 30-year mortgage. Without any upfront costs and in compliance with new codes, even the construction industry is embracing solar leasing.
California's new mandate will ultimately bring solar power into the mainstream. It will normalize the technology for hundreds of thousands of people and even make electric cars more attractive.
Topic