A new map published in the Journal of Nature Sustainability reveals irrecoverable carbon stores that must be protected. The study defined "irrecoverable" as carbon that if lost, couldn't naturally regenerate by 2050. Hotspots are located in the carbon-rich forests and peatlands of Canada, Russia and the U.S., along with large stores in the tropical rainforests of the Amazon, Congo and Southeast Asia. Of all the irrecoverable carbon identified in the study, 57% is found in plant material and 43% is within soils (with particular emphasis on peatlands). "We absolutely must protect this irrecoverable carbon to avert climate catastrophe – we must keep it in the ground," said Monica Noon, the lead author of the study. One key step to keeping this carbon locked up in trees and soil is ending deforestation. At the recent UN Climate Change Conference in Glasgow, Scotland, more than 100 world leaders have promised to halt and reverse deforestation by 2030. Additionally, large peatland complexes, including the Hudson and James Bay lowlands, need permanent protection. With a third of irrecoverable carbon storage located on Indigenous territories, the creation of Indigenous Protected and Conserved Areas (IPCA) in Canada and collaborating with Indigenous People worldwide is critical to both the integrity of carbon-rich ecosystems and climate action. 
How can you help?
Contact the Minister of the Environment, Conservation and Parks with the Government of Ontario to express your support for protecting the Hudson and James Bay Lowlands.  Email: minister.mecp@ontario.ca
Contact the Minister of Environment and Climate Change with the Government of Canada to express your support for creating protected areas and IPCAs in carbon-rich ecosystems. Email: Steven.Guilbeault@parl.gc.ca
Learn more about IPCAs by listening to the Indigenous Voices Speaker series and reading about indigenous worldviews.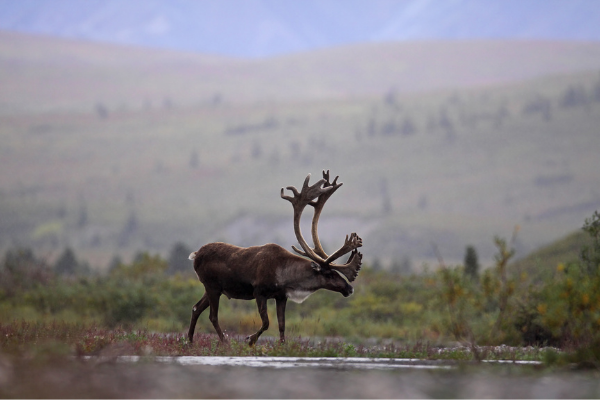 Photo by Silfox from Getty Images/Canva