After discovering that raw sewage was illegally flowing into the LeHave River right outside her Nova Scotia home, Stella Bowles was determined to put a stop to it. She was only 11 in 2015 but learned how to test for water contamination from a retired physician and former university professor. Her results revealed a level of fecal contamination well above Canada's federal standards for swimming or boating, according to City Lab. The culprits were over 800 neighbouring households using illegal straight pipes (with zero filtration systems) to dispose of their sewage. The only solution was to replace them with septic tanks.
That's when Stella really sprang into action. She began informing her community of the contamination and installed a large sign on a nearby wharf. She also launched a Facebook page that reached thousands of users within days. Soon, local government felt pushback for their lack of enforcement. By 2017, Stella had helped convince the Canadian government to replace all straight pipes flowing into the LeHave River with septic tanks by 2023. With a $15 million price tag, federal, provincial, and municipal governments agreed to split the costs three ways.
Despite prior efforts by adults to tackle this issue, it took a kid's science project to "mobilize the political machine." She has since won a series of awards and is even publishing a book this fall. She's also distributing water-testing kits to kids from across the province.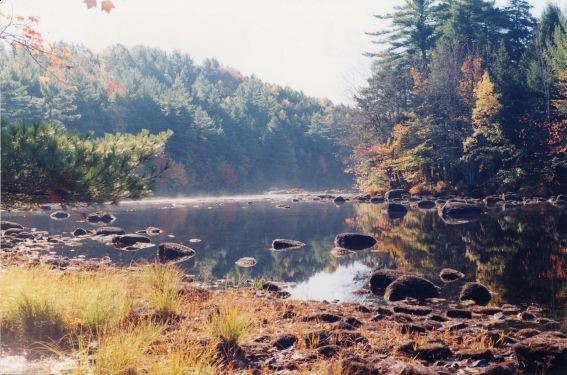 Image via http://lunenburgregion.ca/
Topic