Every day, thousands of images illustrating climate change are shared around the world. They not only define this pressing issue but also shape the way it is understood and acted upon. Polar bears, melting ice, and arrays of smoke stacks have become symbolic of climate change, however, they don't necessarily convey the urgent human stories at the heart of the matter. Based on international social research, a team of academics, practitioners, and photographers launched Climate Visuals. This growing library contains hundreds of photographs to inspire and guide campaigners, picture editors, and communications practitioners in selecting imagery for communicating climate change. Following seven core principles around climate change communication, their goal is to encourage the public to create or use diverse, relatable, and compelling visual language for climate change.
Check out their new report to learn more. Visit their website to browse their photo collection.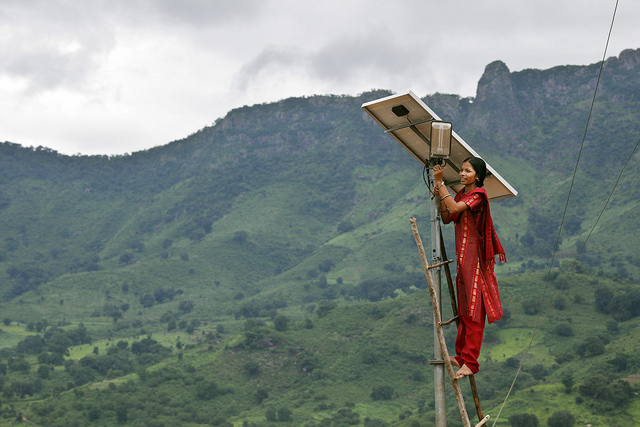 Image by the UK Department of International Development. Obtained from Flickr via Climate Visuals.