Nature can be exceptionally inspiring! From the budding trees and flowers to the roaring mountains and fascinating animals; artists are inspired by the textures, colours, and sounds of the natural world. That's why Nature Canada is hosting their 3rd annual Art for Nature auction and have asked Canadian artists to create extraordinary art pieces using nature as their muse. From October 23rd to November 17th, 12 breathtaking paintings will be available for bid. Funds raised by the auction will support Nature Canada's efforts to protect and conserve nature across Canada.    
Want to learn more about nature and art? We have partnered with Nature Canada to curate an ongoing conversation series on Biodiversity Conservation. As Professor Ann Dale and Brenda Kenny are co-chairs of Women for Nature, the series will feature expert e-panellists from this Nature Canada initiative. Stay tuned for our next conversation in November.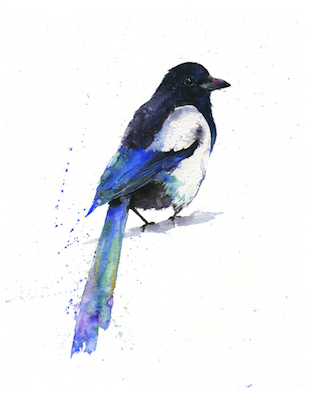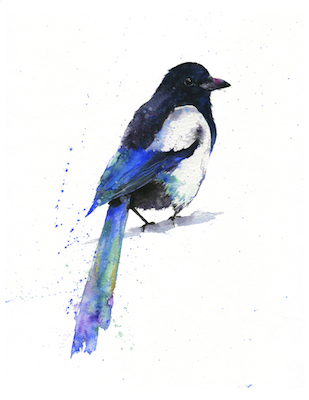 "Magpie" by Olga Cuttel. Available for bid here.