A good society incentivizes the 'good' and moves away from the 'bad' of maintaining unsustainable policies. And it seems that Canadians support this perspective as a recent poll by Ekos Research Associates. In a new report, "the polling data shows Canadians want an end to fossil fuel subsidies in virtually every part of the country and across gender, age, region, education, and income" according to a release from Environmental Defense, Climate Action Network, Equiterre, the International Institute for Sustainable Development, and Oil Change International.
As I have blogged in the past, ending fossil fuel subsidies is a critical first step to opening up the space for incentivizing the faster uptake of renewables. It not only makes ecological sense but also economic sense, as the Economist has been arguing for their removal worldwide for over three years.
So the question facing Canadians is why our government is persisting in these ecological damaging and economically perverse subsidies?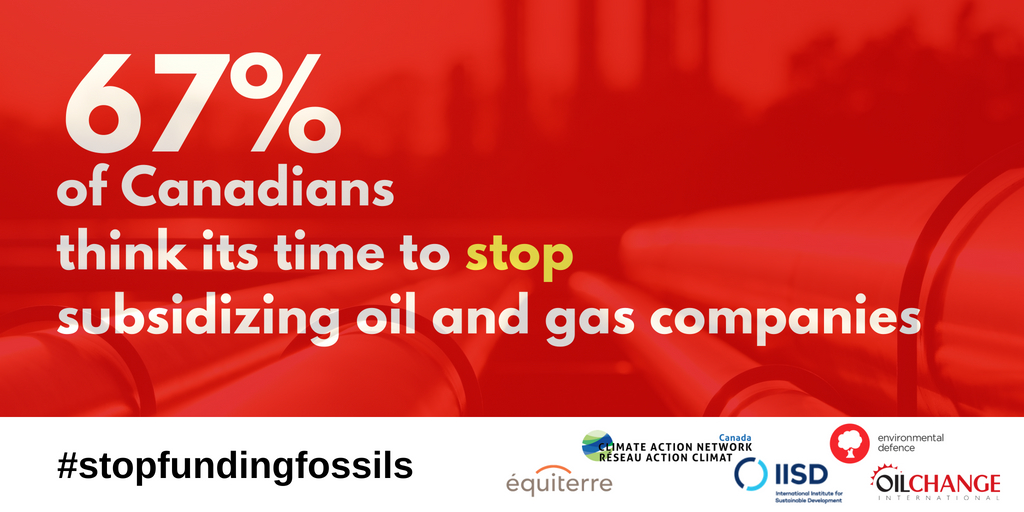 ​
Image via Environmental Defense