Deforestation in the Amazon is back on the upswing, with nearly 2 million acres cleared in Brazil between August 2015 to July 2016. That's an increase in more than 500,000 acres from previous years.
In Bolivia, deforestation comes with fewer restrictions, and the yearly averages are jumping as well in recent years. Local farmers—hoping to trade with supply giants Cargill and Bunge—are reported to be clearing hundreds of thousands of acres in order to meet the rising global demand for soybeans.
Each of us have to become guardians of not only our own communities but critical habitats around the world. Visit the Solutions Agenda to see concrete actions that Canadians can implement to address the global effects of climate change.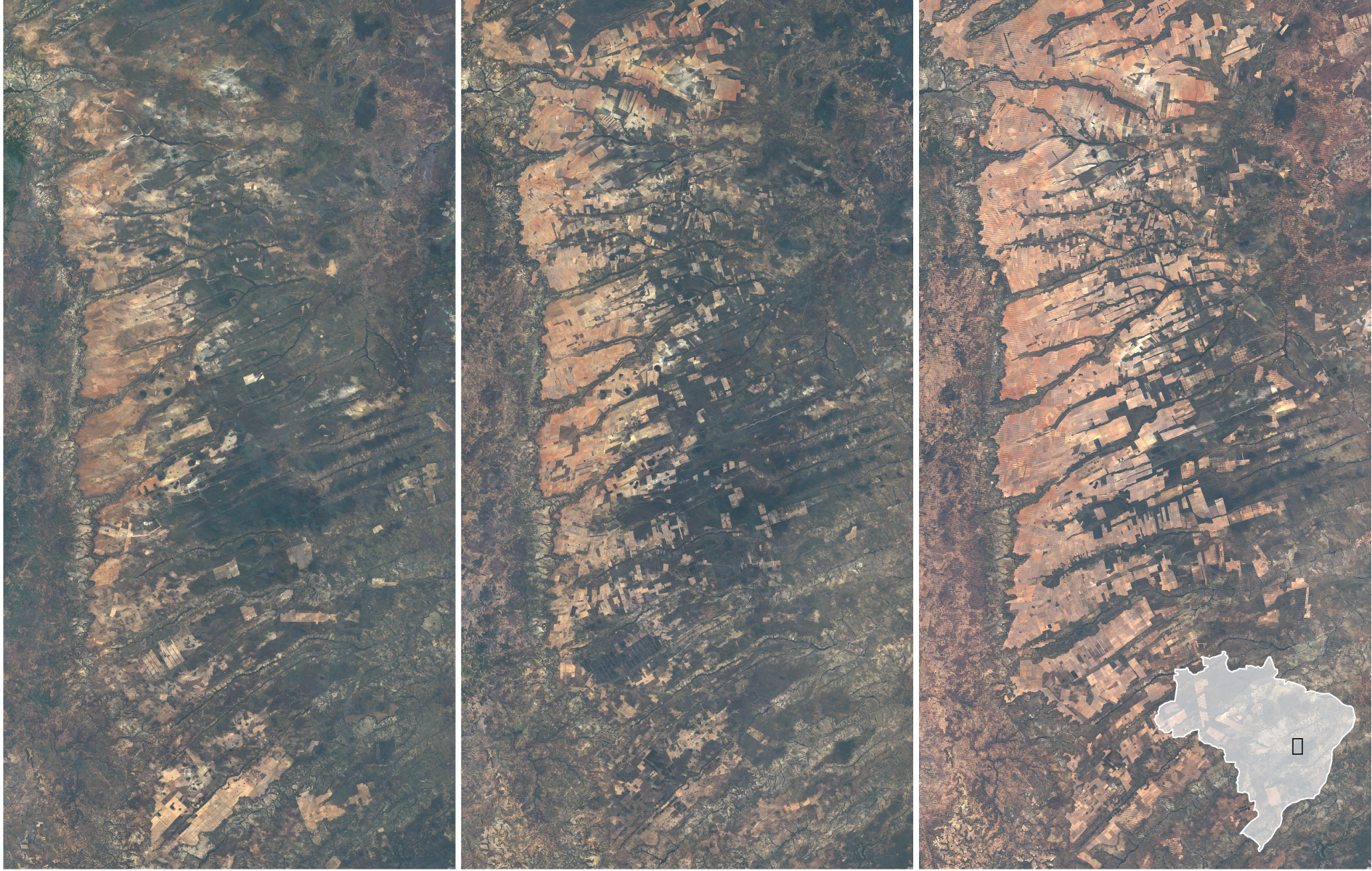 From left to right: Brazilian forest in 1984, 2000, 2016. Image by The New York Times.