Earlier this month, Quebecers marched for climate action, a 50,000-strong Montreal demonstration. The Pact for Transition asks the Quebec government to stop all new fossil fuel exploitation in the province, abolish fossil fuel subsidies, ensure that Quebec reaches its climate target of 20 per cent less greenhouse gas emissions in 2020 compared to 1990 levels, and commit to reducing greenhouse gas emissions by 50 per cent by 2040.
A good society is one that has an engaged, active citizenry that holds its electorate accountable for the issues they believe are important to their well-being. Get engaged, ask questions, demand answers for inaction, make a difference today and every day.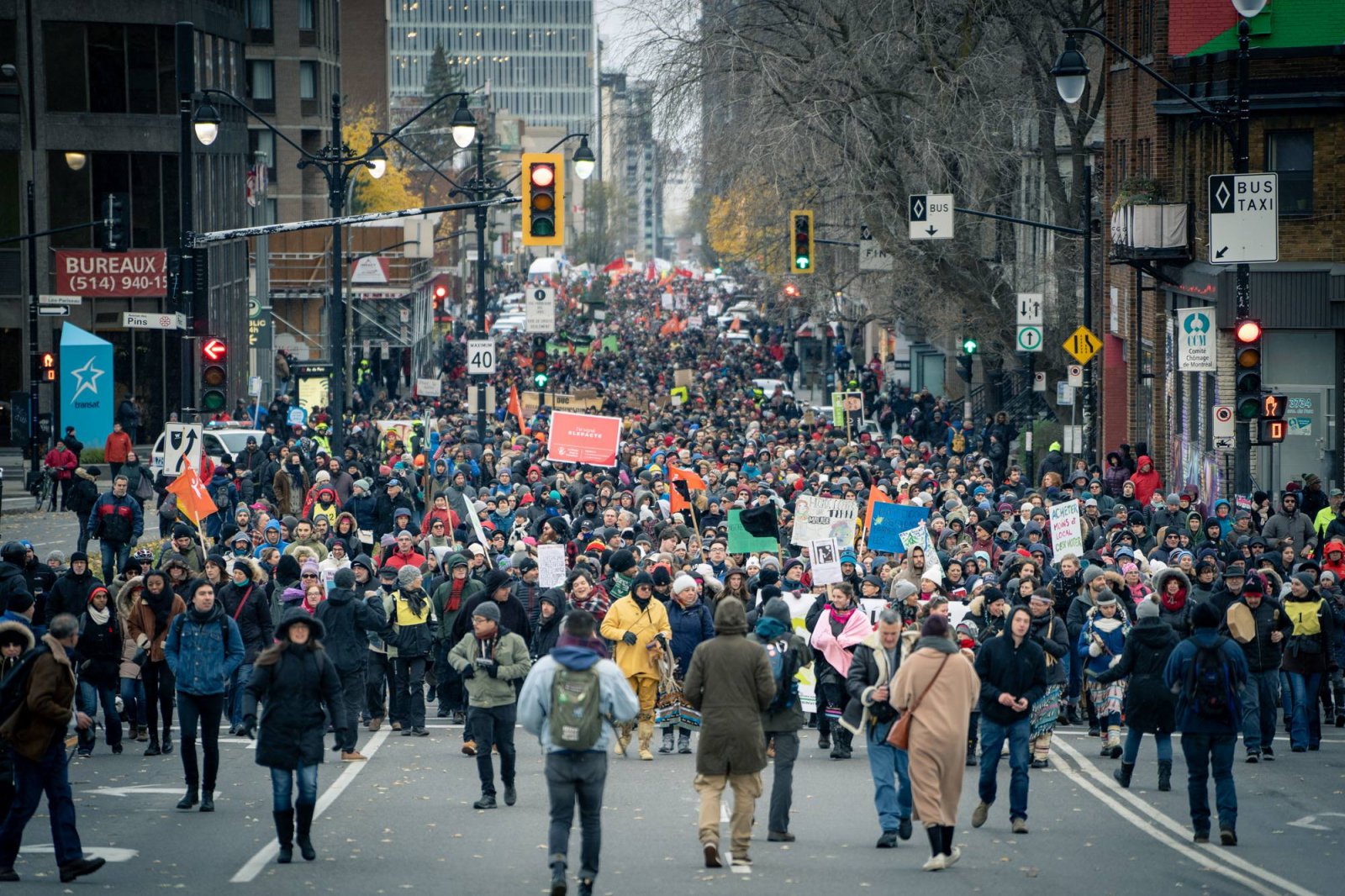 50,000 people march for climate action in Montreal on Nov. 10, 2018. Photo by Eric Demers, Fédération des Travailleurs et Travailleuses du Québec via The National Observer.