Germany is urging world leaders to come together and declare an end to the use of fossil fuels. As well as creating a plan for phasing out fossil fuel production, Germany has called for setting specific targets for renewable energy sources.
The call comes as Germany seeks to accelerate its own transition away from coal-fired power and towards renewables such as wind and solar. Germany has adopted plans to ban new oil and gas heating systems as part of their plan to reach net-zero emissions by 2045, yet nonetheless remains heavily dependent on imported fossil fuels to meet their energy needs. 
To date, proposals to phase out fossil fuel production have faced resistance from major oil and gas exporting countries. The German proposal to set specific targets for the development and expansion of renewable energy sources takes a different approach, which be a useful step in efforts to negotiate a global transition plan.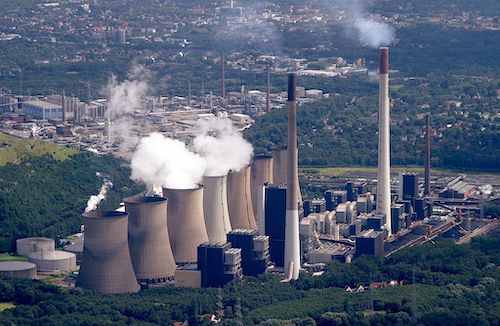 Kohlekraftwerk Scholven photo by Sebastian Schlüter, licensed
under CC BY-SA 3.0