Last week, the U.S. unveiled a Green New Deal resolution, which outlines plans to become carbon neutral in the next 10 years. With a WWII-level of economic transformation, it calls for national mobilization on such issues as "a just transition for workers and front-line communities".
While the proposal is yet to establish a committee, it outlines high-level goals to reduce emissions, eliminate poverty and "ensure a 'just transition' for all workers, low-income communities, communities of color, indigenous communities, rural and urban communities and the front-line communities", according to Alexandria Ocasio-Cortez.
Introduced by congresswoman Ocasio-Cortez and senator Markey, the 14-page document is only a draft resolution and not a bill that will soon become law. Despite its lack of concrete details, 68 US House representatives and 11 Senate members have already endorsed it. However, since the resolution is still in its early stages, it has fueled the right to misconstrue it, hurting not only the Democratic Party but its ambitious call to address the urgent need for climate change action, among other issues.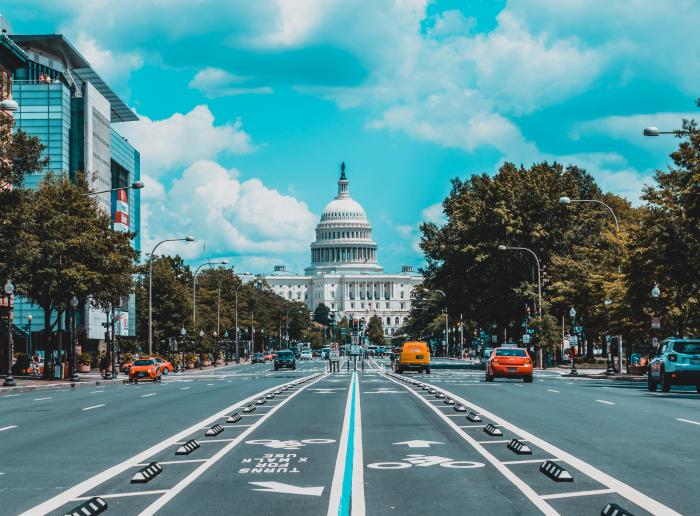 ​
Photo by Jorge Alcala on Unsplash
The resolution lists specific outcomes such as to the dramatic expansion of "existing renewable power sources and deploy[ment of] new production capacity with the goal of meeting 100% of national power demand through renewable sources." If it moves forward, these goals should conceivably be reached within the target window of 10 years. Although the non-binding resolution fails to mention fossil fuels, it is incredibly ambitious, given that only 20% of US energy production at present is renewable and only 31% is projected for 2050.
Nonetheless, the Green New Deal highlights important topics that need wide debate and discussion. As it has become evident that "small incremental policy solutions are not enough", as Representative Ocasio-Cortez clearly stated, increased interest might encourage house and senate members to push forward legislation on such issues.