<![if !vml]>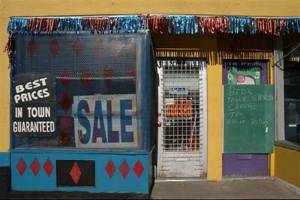 <![endif]>
Community Liveability Survey
My researchers and I are asking for your assistance in helping us better understand what makes a truly sustainable community and how it functions.
As many of you know, we have developed a short and uniquely Canadian questionnaire that we would like you to complete so that your views and feelings on your community can be added to those of the growing list of Canadians who have already participated.
It should only take a few minutes of your time and to say thank you, we will enter your name to win one of five iPOD Shuffles®. Your responses could well help shape the world you leave to your children and grandchildren.
Regardless of geographic location, our communities are formed by the individual choices we make each day: joining the school computer club or sports team, supporting an environmental group or politician, moving to a new home, choosing a school, or joining a local church group.
Our decisions to live more sustainably in our communities are often shaped by the community resources available to us such as public transit, access to shops and restaurants, water and sewer, friends and family, health care, schools, services for seniors, and recreational opportunities. But do we define our communities or do they define us?
Please make your voice heard by visiting www.crcresearch.org/survey.htm.
Thank you.
Dr. Ann Dale
Canada Research Chair in Sustainable Community Development
Royal Roads University