Norwegian visual artist, Andreas Lie, blurs the boundaries of nature. Through double exposure photography, he blends landscape scenes with the wildlife that call it home. He transforms the texture of their fur and feathers into misty forests and snowy mountain peaks. Each portrait is contained within the stark silhouette of the subject with negative space occupying the backdrop. This effect reminds viewers that animals are inherently connected with their habitat.
Check out this Colossal article to view more images.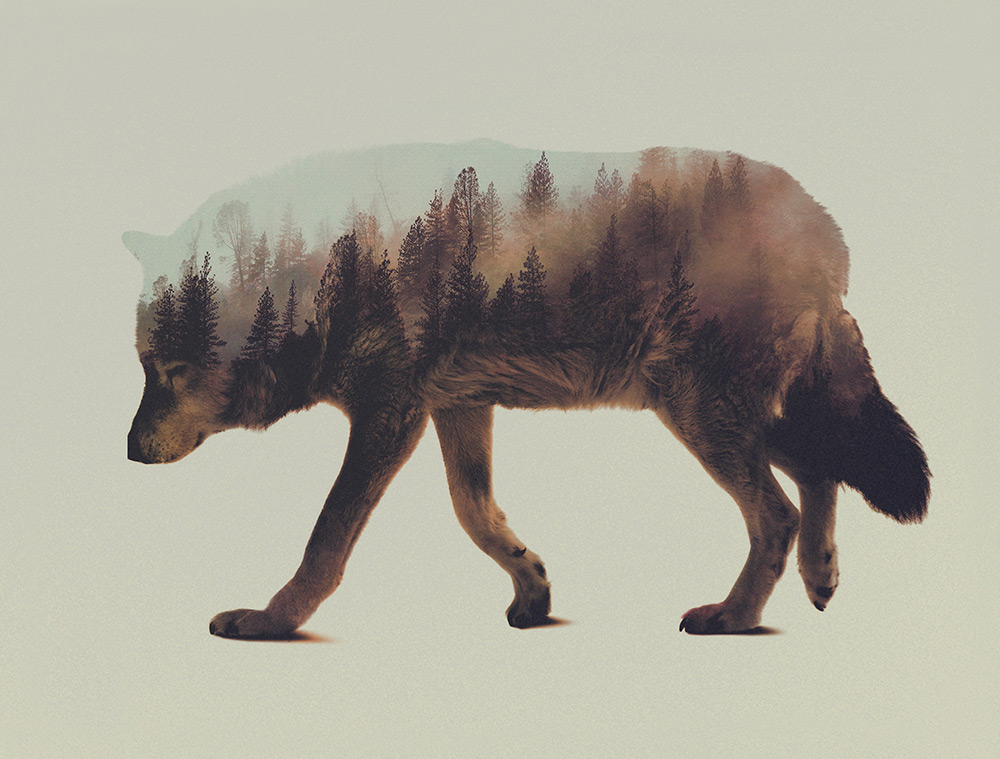 Wolf by Andreas Lie. Image via Colossal.
Topic